Samsung's first generation Galaxy Fold had a bit of a rough time in 2019. We were first teased with a prototype in 2018, but then the paper launch of this 'new category' of smartphone came just ahead of the MWC 2019. However, it soon became apparent that the construction of the device wasn't up to the rigours of everyday life - and inevitable ingress of dust, grit and fluff. This led to a long delay in retailers getting their hands on updated refined hinge models - which arrived on shelves in quantities only a few weeks ago.
Now Samsung's plans for a second generation Galaxy Fold, as well as another clamshell-type smartphone that folds vertically have been discussed in the South Korean media. On the latter flip-phone style device, the Korea Herald says it will be unveiled in February alongside the Galaxy S11 series of premium smartphones.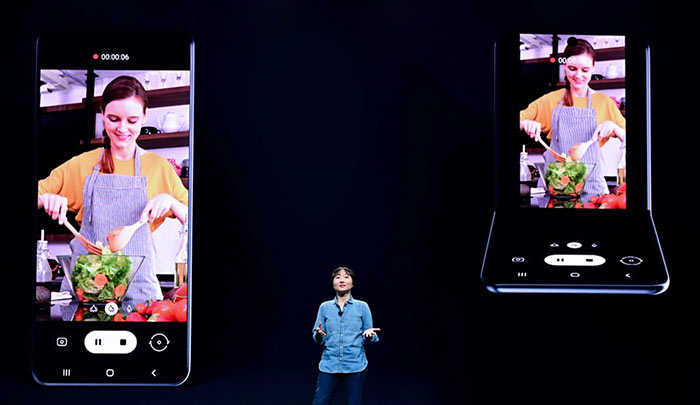 That date points to a likely MWC-associated event. We saw a vertically folding device shown off on stage by Samsung at its Developer Conference (SDC19) in San Jose, California in late October this year.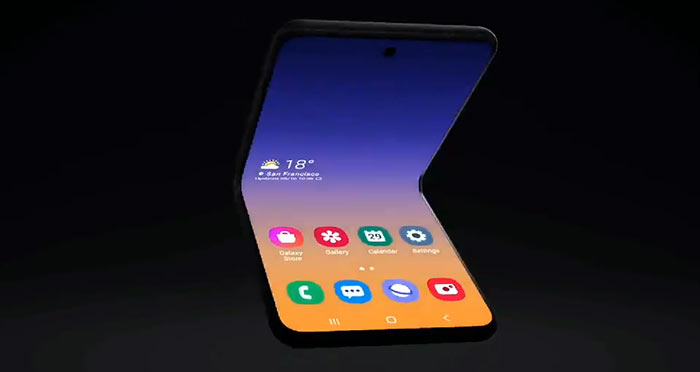 Interestingly Samsung seems to be aiming its pricing gun a bit lower with the flip-phone style foldable device. Korean media estimate it will retail for about a million KRW, which is about USD$840 or GBP£640. This could be Samsung's first 'volume runner' in the foldable space. Remember, the Moto Razr reboot is touted to retail at US$1,499.99.
On the topic of sales numbers, there have been approx half a million Galaxy Fold handsets sold, according to latest figures. That seems quite a lot for such an expensive device. An analyst quoted by the Korea Times says Samsung is gearing up for selling 6 million foldable devices next year and 20 million by 2021.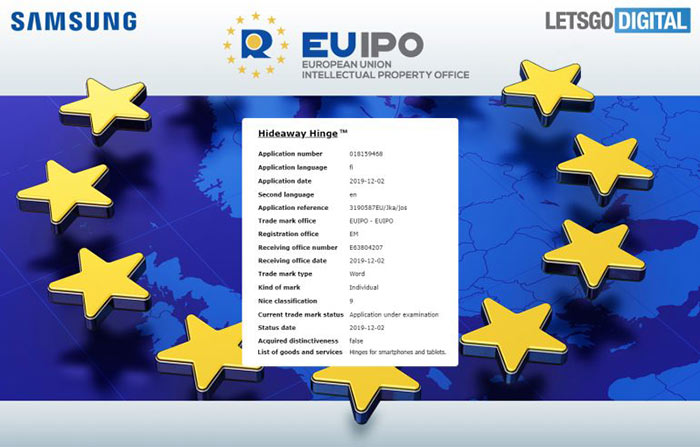 Samsung's Galaxy Fold 2 will more strongly address the consistent weak point on the first gen device - the hinge. A trademark application was filed by Samsung on Monday featuring the design of a "hideaway hinge" for smartphones and tablets. Unfortunately we don't have any illustrations, diagrams or photos of the proposed hinge design.