Samsung wowed tech enthusiasts with its reveal of the Galaxy Fold, sporting a foldable 7.3-inch AMOLED display, back in Feb. However, when it got into third party hands, pockets and handbags - serious real world durability issues came to light. Then, in April, Samsung announced that it had postponed the Galaxy Fold launch (it was due to be released on 3rd May). At that time Samsung said that a new release date would be announced in the coming weeks.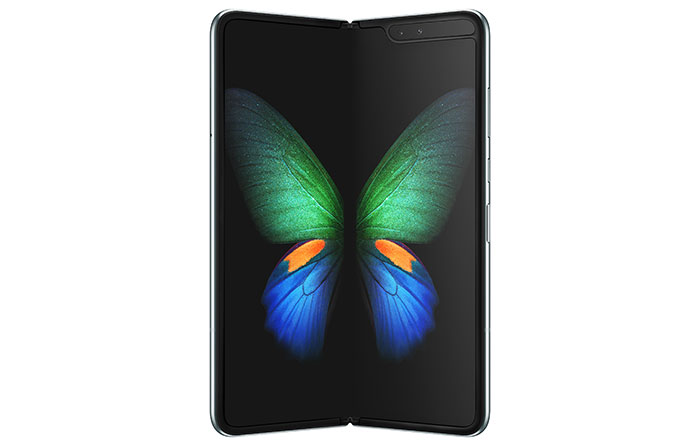 After nearly three months of radio silence, Samsung today announced that the Galaxy Fold design has been tweaked and tested and it is "ready for launch". It isn't rushing though; the 'select markets' launch date is "September". In a news blog post the South Korean tech giant says that it has made various improvements to the design after a full evaluation, then it re-tested the improvements vigorously to validate the changes. Specific design and construction improvements are as follows:
The top protective layer of the Infinity Flex Display has been extended beyond the bezel, making it apparent that it is an integral part of the display structure and not meant to be removed.
Galaxy Fold features additional reinforcements to better protect the device from external particles while maintaining its signature foldable experience:
>The top and bottom of the hinge area have been strengthened with newly added protection caps.
Additional metal layers underneath the Infinity Flex Display have been included to reinforce the protection of the display.
The space between the hinge and body of Galaxy Fold has been reduced.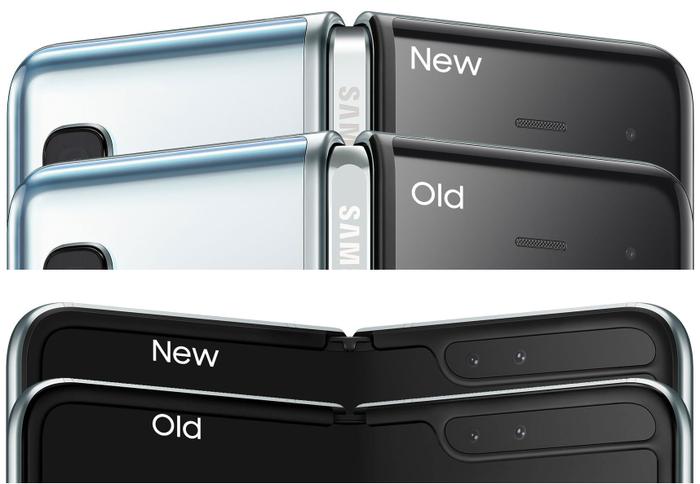 New & old comparison images above (click to zoom) via allaboutsamsung.de
In the meantime, other aspects of this foldable device have been tuned to enhance the overall experience. For example Samsung's UX developers have optimised more apps and services for its transformable screen. Samsung took the chance to highlight the great multitasking that will be available via the expansive foldable screen, suggesting users could "review charts while talking on a video call, and search information, all at once".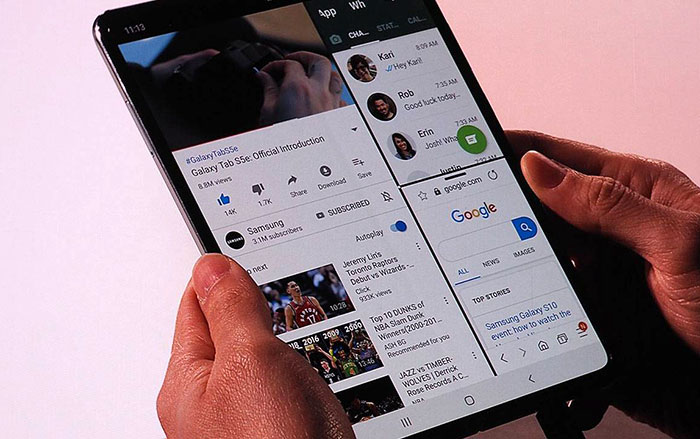 The extra time spent refining the hardware and software will surely deliver a much more rounded product to consumers. For a $2,000 device, it really needs to be something special and not a 'rough around the edges' effort. Below are the specs for the Galaxy Fold, as a reminder. Samsung hasn't indicated that anything below has changed in its refinement sessions.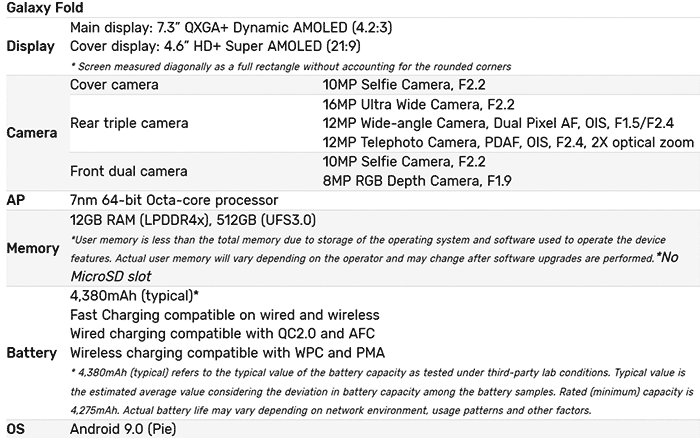 X