Samsung has been rather busy at its Developer Conference (SDC19) in San Jose, California. It has hosted various talks and presentations, as well as delivering some interesting new product announcements, like its first Project Athena laptops due starting this December. Much of the stuff discussed at SDC19 wasn't very exciting to the public, even among Samsung fans - news about features such as Bixby, Knox, SmartThings and so on don't cause much of a stir. However its smartphones and innovations in this market are big news. Despite this, Samsung shared lots of blog posts about the SDC but only gave its teaser of a new foldable form factor a passing mention.
Samsung US shared the above video clip via its Twitter feed, commenting that "attendees of SDC19 got a sneak peek at a brand new form factor Samsung is exploring for the foldable category of devices". The video shows the current Galaxy Fold transforming into a vertically folding handset, let's call it the Galaxy Fold V, and the UI adapting to the change in the hinge angle.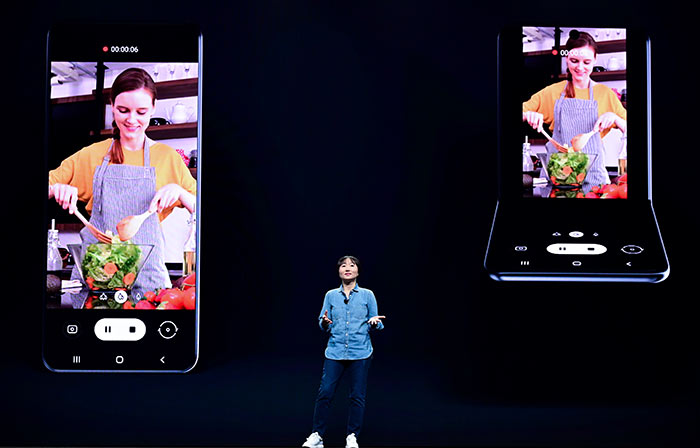 Commenting on the new form factor, leading tech industry analyst Patrick Moorhead noted that this tease follows the SDC18 tease of the Galaxy Fold, which materialised a few months later. Importantly he thinks that this new foldable "could be the volume runner, much thinner, smaller".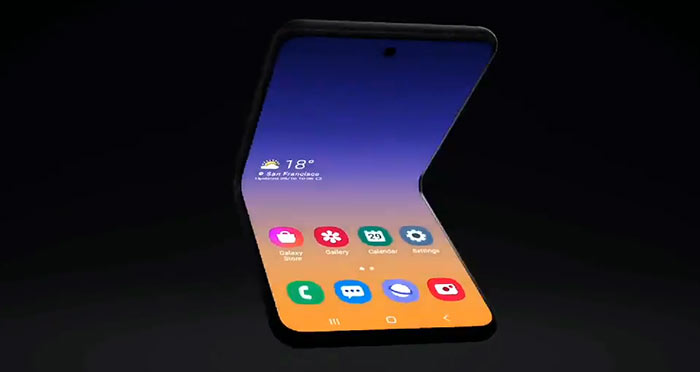 Earlier news we saw regarding the next-gen Galaxy Fold pointed to the use of an improved UTG (Ultra Thin Glass) screen from Dowoo Insyhs. This change from transparent PI (polyimide) could eliminate the unsightly creasing effects in the middle of the display.
Remember that Motorola is closing in on its RAZR foldable smartphone reveal, with a device that is expected to flex much like the Galaxy Fold V is shown doing in the video embedded at the top of this article. In a HEXUS report earlier this month we revealed that Motorola's launch / reveal event for its first foldable has been scheduled for Wednesday 13th Nov, in Los Angeles. It is going to be quite a lavish presentation, going by the firm's description of the event.