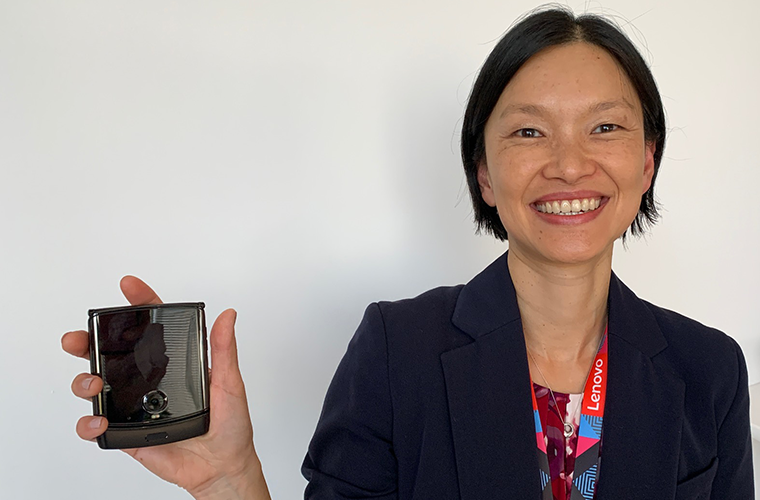 Allison Yi, Director of Business Development at Lenovo
After a flurry of leaks, Motorola today took to the stage to officially announce the reincarnation of its fabled Razr phone.
Inspired by legendary handsets of the past, this 2019 reimagining offers a modern take on the classic flip form factor, and presents a unique opportunity for Motorola to establish itself as a trendsetter in the mobile space. Whereas others have viewed foldable screens as an opportunity to put larger displays in our pockets, the Razr sets itself apart by taking a 6.2in smartphone and making it smaller.
When folded, Razr measures just 72mm x 94mm x 14mm, making it one of the most pocketable high-end devices on the market today. A 2.7in 'QuickView' 600x800 OLED on the outside provides at-a-glance updates as well as the ability to interact with key apps, and flipping the device open to 172mm reveals the primary 6.2in 'FlexView' display, touting a 21:9 aspect ratio and 2142x876 resolution.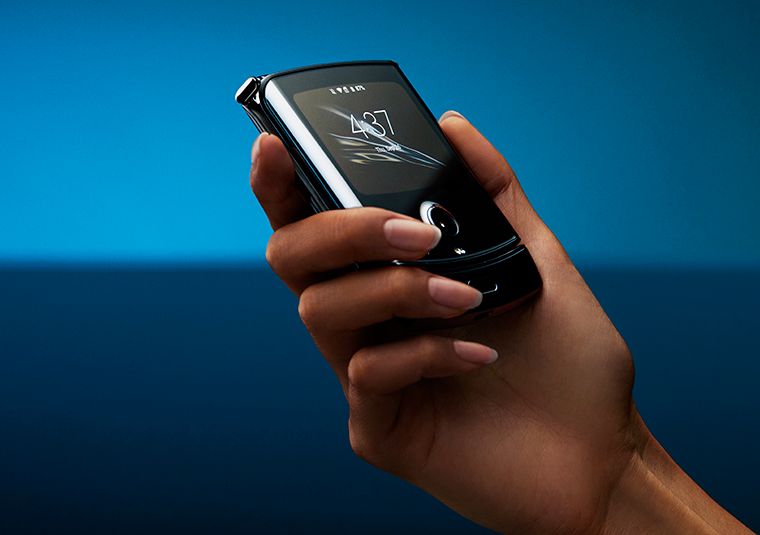 Motorola promises app continuity between the two displays, facilitated by Android 9 Pie, and Razr is shaping up to be one of the most convincing interpretations of foldable display technology to date. Four years of development have resulted in a product that feels ready for the primetime, and the hinge mechanism, designed in collaboration with parent company Lenovo, features dual steel supporting plates that allow for a gapless design when folded and a gentle curve that is said to guard against creasing.
What is clear from our brief hands-on with Razr is that nostalgia plays a key part in the product's appeal. It is, in our estimation, one of the most attractive handsets on the market today, and the flip action feels glorious. I didn't know I'd missed it, but there's something truly satisfying about hanging up a call with a snap.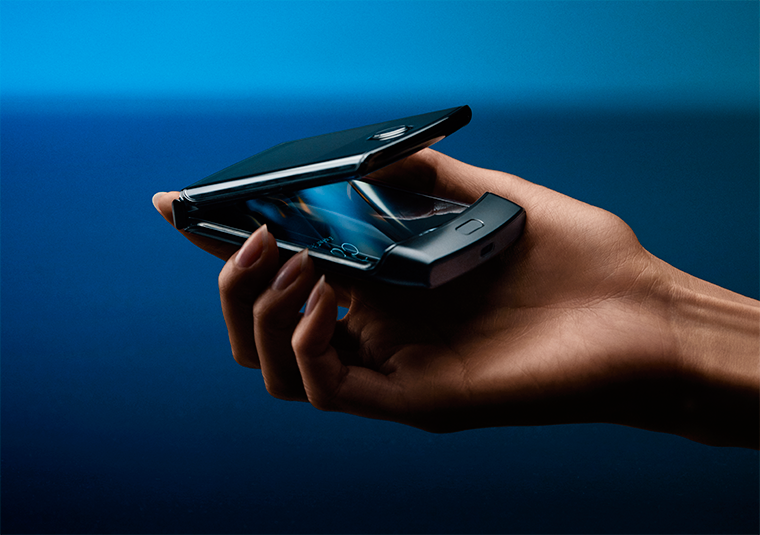 There are caveats, mind. Retaining the Razr feel has resulted in a few inevitable trade-offs. The phone's vital components are housed in the chin, and given the space available, Motorola has opted for a modest octo-core Snapdragon 710 SoC and 6GB of RAM, a combination it hopes will balance performance and battery life. We're told to expect 36 hours of longevity, and this is made possible by dual batteries that combine to offer a 2,510mAh capacity.
The chin is also home to a fingerprint reader, as well as USB-C connectivity, while the 16-megapixel camera on the lid supports facial recognition and a dedicated selfie mode that is accessible without having to flip open the phone.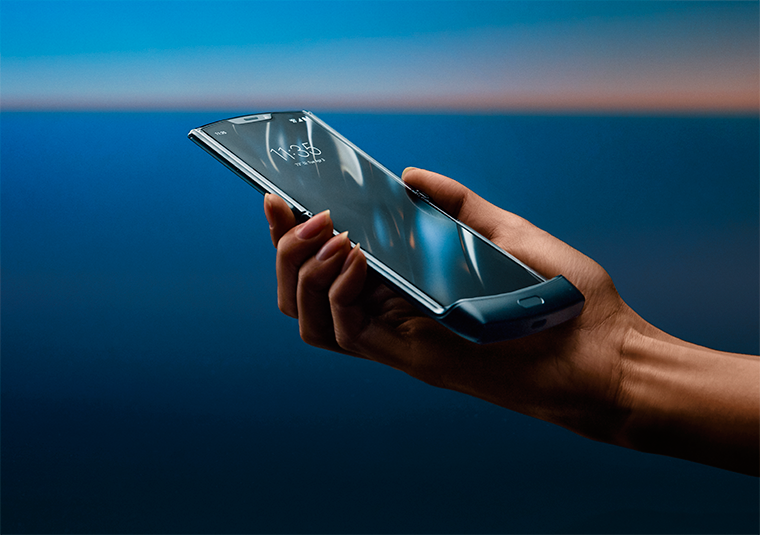 Perfecting the fold is a significant challenge for manufacturers in late 2019, and Motorola's implementation is more convincing than most. There is a slight shift in contrast as the display bends, yet you tend not to notice it during regular use, and with the phone opened flat, there's no visible bump in the middle. Look close enough and you'll find that the display retracts ever so slightly into the chin as it folds. Razr feels well engineered, though Motorola is somewhat vague in stating that the hinge is expected to last for the lifetime of the device.
A more pressing concern, inevitably, is one of pricing. Razr is scheduled to launch in the US and Europe next month at a jaw-dropping cost of $1,499.99. At this end of the market, the phone is as much a fashion statement as it is a technological showcase, yet we suspect one look at the handset's hidden retro mode will be enough to convince the most fervent Razr fans.