A new Nvidia Shield TV appears to be on the way. An FCC filing for the 'Nvidia Corporation Shield Android TV Game Console P3430' appeared in the US governmental body's online database, which makes a third gen update highly likely to materialise in the near future. While the FCC listing doesn't include images, it confirms that at least an updated chipset is present, in the form of the 'Tegra X1 T210 B01' processor.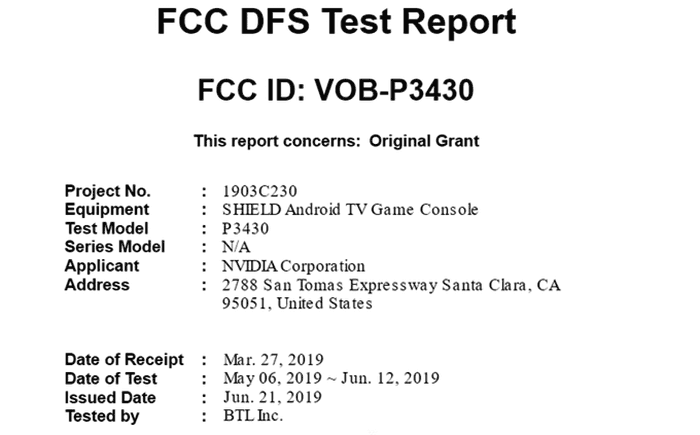 The previous (current) generation Nvidia Shield TV uses a Tegra X1 A2 chip. While we aren't sure about what benefits the updated Tegra will deliver, it could be the same 'Mariko' upgrade that has just been delivered to the Nintendo Switch, delivering enhanced battery life, and which is the processor behind the new Switch Lite.
9to5 Google reckons that the updated Nvidia Shield TV won't represent a big change. It is expected to run Android Pie out of the box and could also feature updated peripherals, according to the grapevine.
With the more efficient chip inside there is a good possibility that a Shield TV redesign might be a smaller, more discrete unit. However, Shield TV users might prefer the scales to be tipped towards more performance - another designer choice given the efficiency tuned processor.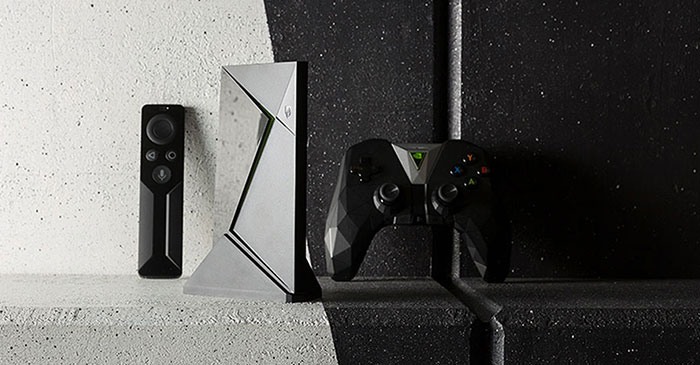 Current Nvidia Shield TV and accessories designs
Even though the existing Nvidia Shield TV revision is over 2 years old (launched at CES 2017), it is still "King of Android TV," according to the likes of Android Central. It is considered to be particularly good for 4K media streaming entertainment, now includes Google Assistant, is a useful Smart Home hub, and is popular amongst retro-gamers for its emulation prowess.