The official Nintendo Japan website has listed a new Switch SKU with a significantly improved battery life. We are not talking about the recently launched Switch Lite handheld-only console here; this is a full-fat Switch which is cosmetically identical to the convertible console most of you will be familiar with. Moreover, this isn't the rumoured Switch Pro console, as it appears to have re-jigged internals that precipitate nothing more than longer untethered battery life.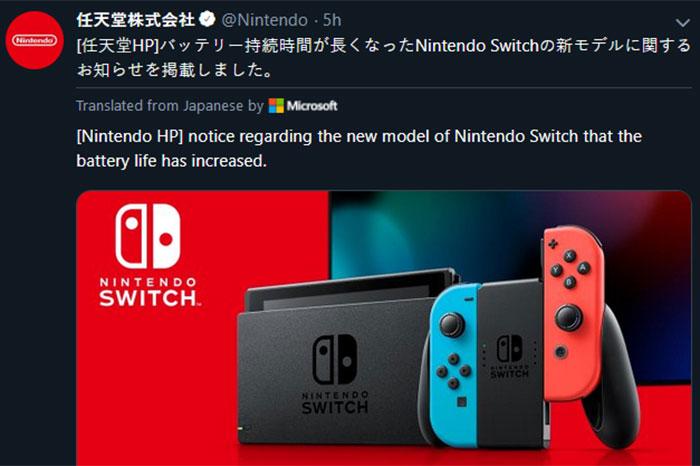 The new Nintendo Switch will boast a battery life of between 4.5 - 9 hours, depending on what games you are playing. This is a significant upgrade from the original Switch, which offered between 2.5 - 6.5 hours according to Nintendo's reckoning. Nintendo does provide a gameplay comparison example, in Zelda: Breath of the Wild, you'll get 5.5 hours play, rather than about 3 hours, it says.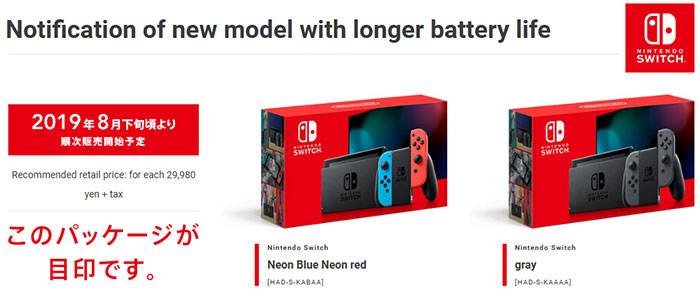 According to EuroGamer, the new Switch is the same as one that appeared in an American FCC listing recently. The FCC doc indicated that the updated Switch would come with a changed processor and flash storage, but there was no mention of any other changes to its components (battery for example). Thus with the same 4,310mAh battery it is assumed that the new Mariko version of Nvidia's Tegra X1 chip (also used in the Switch Lite) is responsible for the considerable battery life uplift.
As the updated Switch hasn't made it into any third party reviewer or tester as yet, we don't know if the new Tegra X1 SoC will deliver any other benefits. Availability is flagged for August in Japan. Eurogamer's enquiries resulted in Nintendo UK stating that the new Switch would become available here in September. "Consumers should start seeing the new packaging on store shelves starting from early September," a Nintendo UK spokesperson told EuroGamer, "but that will vary by individual stores and locations".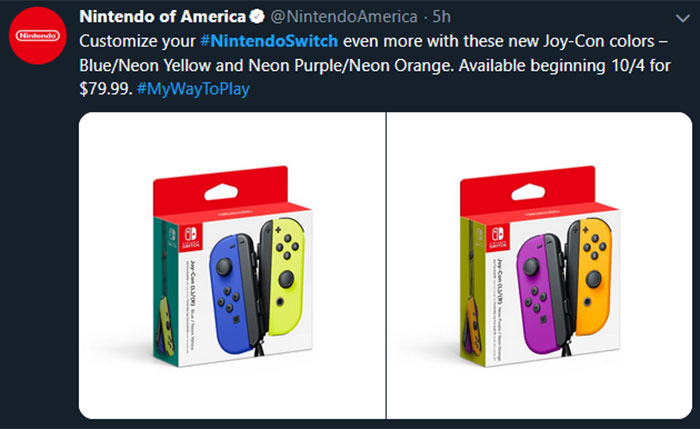 New JoyCon colours on the way too
If you are interested in the full-fat Switch and would like to make sure you get one of the new models you should (wait a couple of months and) "look for the HAC-001(-01) model number and a serial number that starts with XKW," says Engadget.