Dell has revealed a new suite of devices at IFA 2018. Following in the footsteps of the new gaming monitors and Alienware desktops introduced at Gamescom, it is using IFA 2018 to show off new PCs and accessories for the everyday consumer, mobile professional and small business owner. Thus it is exhibiting an enhanced Inspiron, XPS and Vostro portfolio, and more. Incidentally the new PCs, all of them portables, feature the latest Intel 8th gen Core U- and Y-Series mobile processors (Whiskey Lake and Amber Lake) announced last night.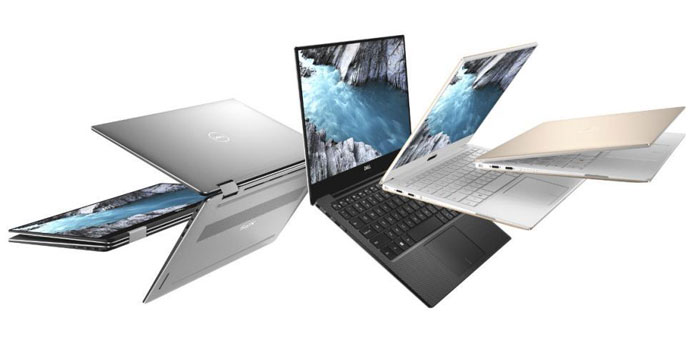 Dell IFA 2018 launch summary:
New Inspiron 2-in-1s elevate brand portfolio with performance and design at incredible value
First Inspiron Chromebook 14 2-in-1 combines upscale design and premium features with the simplicity of Chrome OS
XPS 13 2-in-1 with new 8th Generation Intel Core processors and updated XPS 13 with i3, continue to deliver outstanding computing experiences
New Vostro 5000 laptops combine power, security and design for small businesses
Dell Mobile Connect now offers seamless integration of phone and PC for Android and iOS apps, texts and calls
New Dell 27 USB-C Ultrathin monitor shines with beautiful aesthetic and functional attributes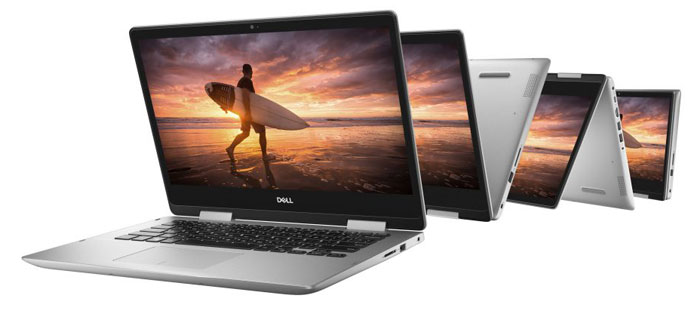 There are two new ranges of Inspriron 2-in-1 devices. The Inspiron 7000 2-in-1 are said to be sophisticated, premium and sleek and available in 13-, 15-, and 17-inch sizes. They feature the latest Intel 8th Generation U Series processors, optional 4K UHD screens with minimal bezels, and a thermal solution with hidden venting. The two larger models come with optional Nvidia GeForce MX150 graphics, as well optional Intel Optane Memory. Alexa voice support arrives this autumn. The Inspiron 14 5000 2-in-1s take many of the headline features of the 7000 series and deliver them in a value 14- inch form factor.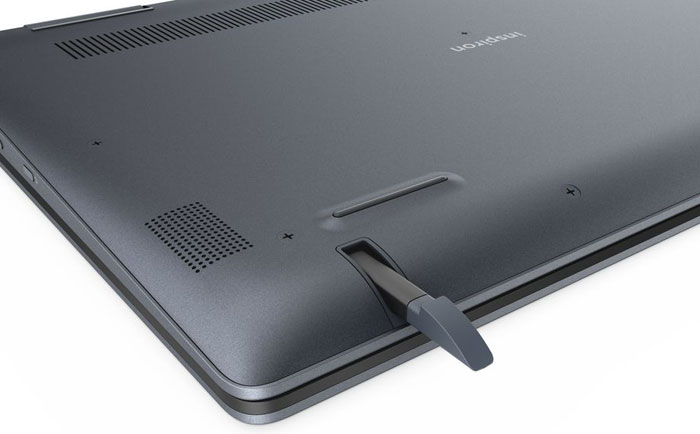 Dell has launched its first premium Chromebook, the Dell Inspiron Chromebook 14 2-in-1. Dell thinks the new Chromebook will appeal with upscale features like; aluminium construction, a 14-inch FHD IPS display with narrow side bezels, the 8th Generation Intel Core i3-8130U CPU, up to 128GB eMMC, while the USB Type-C ports, standard backlit keyboard and standard EMR pen (with garage, pictured above). This Chromebook offers up to 15 hours of battery life and delivers the simplicity of ChromeOS plus access to millions of Android apps to use on the touchscreen.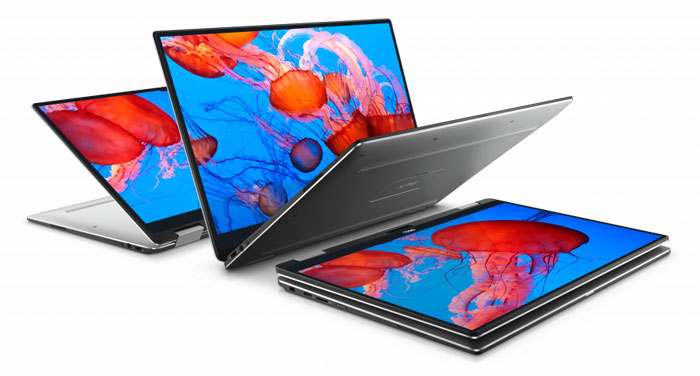 XPS 13 laptop buyers now have the option to specify a new Intel 8th Generation i3 processor. The firm is also making a version for programmers - the XPS 13 Developer Edition is available now with Ubuntu 18.04 LTS. There is a new XPS 13 2-in-1, which Dell calls "the smallest 13-inch 2-in-1 on the planet". Buyers will enjoy using its UltraSharp QHD+ InfinityEdge touch display. Again, it is updated with a new Intel processor and can boast up to 15 hours of battery life.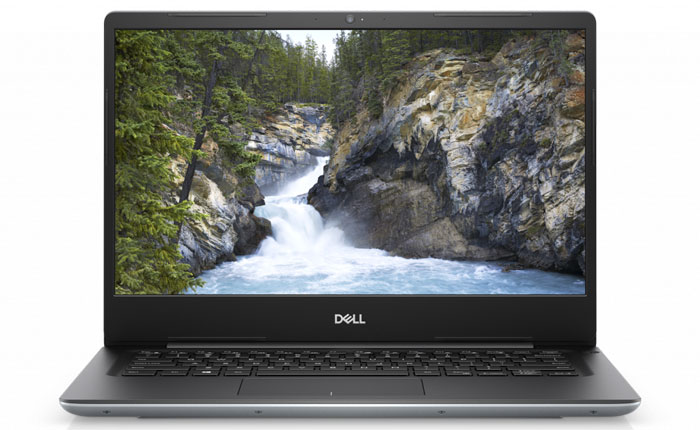 New Vostro 14 and 15 5000 laptops were announced at IFA. Dell introduced updated Intel processors, USB Type-C ports for data, power, and display. As business laptops, Dell highlights the TPM 2.0 support, Bitlocker encryption, Peak Shift power management, and a new optional single sign on fingerprint reader.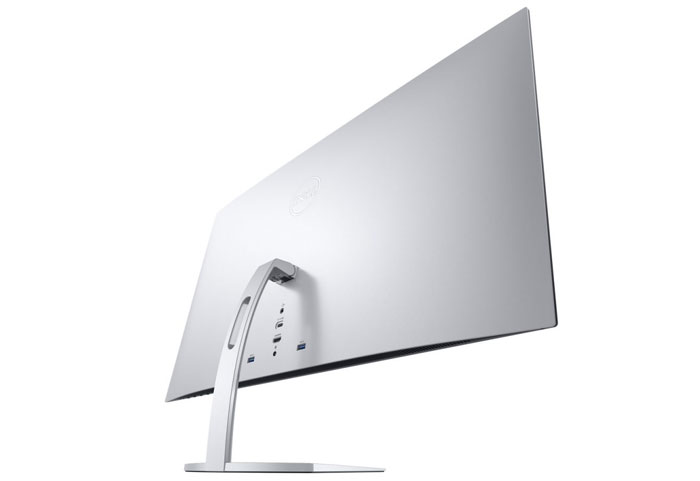 Dell's 27-inch USB-C Ultrathin Monitor features up to 600nits peak brightness and makes the grade to be a VESA-certified DisplayHDR 600 display. This remarkably thin monitor (5.5mm profile) is said to be a perfect fit for any workspace. The USB Type-C connector transmits video, data and power, offering a fuss-free single cable solution. Also worth mentioning are this monitor's Corning Iris Glass light-guide plate (LGP) technology, and its minimalist silver satin finish and InfinityEdge design.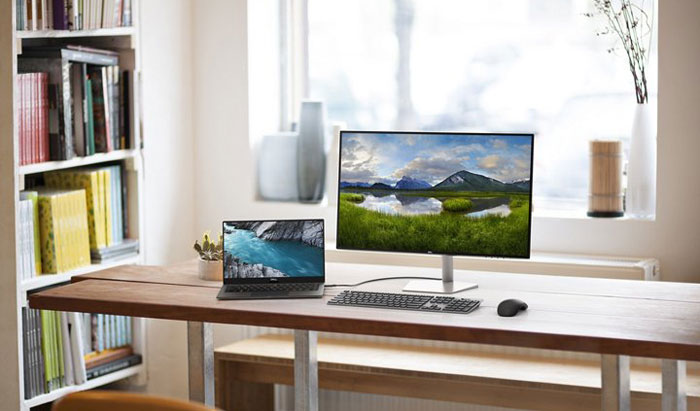 At IFA 2018 Dell revealed the US availability and pricing, as follows:
XPS 13 Developer Edition with Ubuntu 18.04 LTS is available now starting at $949.99.
XPS 13 with i3 will be available Aug. 28 in U.S. starting at $899.99.
XPS 13 2-in-1 with Intel 8th Generation processors will be available Sept. 11 starting at $999.99.
Dell 27 USB-C Ultrathin Monitor will be available Sept. 20 starting at $549.99.
Dell 22/24/27 SE Monitors will be available Sept. 25 starting at $169.99 (22-inch), $199.99 (24-inch) and $249.99 (27-inch).
Inspiron 7000 2-in-1s will be available on Oct. 2 starting at $879.99 (13-inch), $849.99 (15-inch) and $1,099.99 (17-inch).
Inspiron 5000 2-in-1 (5482) will be available on Oct. 2 starting at $599.99.
Inspiron 5000 2-in-1 (5481) will be available on Oct. 2 starting at $459.99.
Inspiron Chromebook 14 2-in-1 will be available on Oct. 23 starting at $599.
Vostro 5581 will be available Nov. 9 starting at $579.
The Dell Mobile Connect update will be available for free in autumn on all consumer Windows 10 XPS, Inspiron, Vostro, and Alienware PC purchased after January 2018.
Vostro 5481 will be available on Jan. 2, 2019 starting at $669.