At Gamecom last week there were disappointingly few extra details forthcoming regarding CD Projekt Red's Cyberpunk 2077 game. At E3, in June, the public was only allowed to see a short minute and a half trailer video. Nevertheless, this video was hugely popular and thoroughly sliced and diced by journalists and enthusiasts for news and clues about the upcoming game. Later in June we were interested to find out the E3 demo PC's specs too.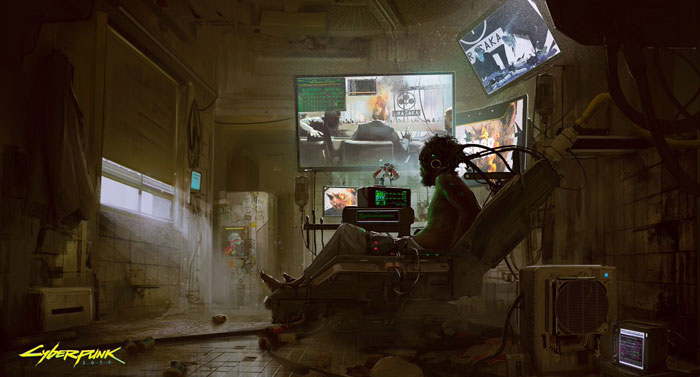 A few hours ago, in the wake of a head-scratching Twitch 'data transmission' feed of what looked like random text, CDPR has at last shared the Cyberpunk 2077: 48 minute gameplay walkthrough that select gaming journalists saw at E3 2018 (or at least very similar). Before you watch the video, CDPR wants to remind you that this is a work in progress and everything you see in this journey through Night City, could very well change.
"Disclaimer: this video was recorded in 1080p and upscaled to 4k to utilise Youtube's higher bitrate for 4k videos."
Above you will see a job undertaken by V, from start to finish. In this video the player starts by customising V as a female character, and it is explained that you don't choose an RPG class, as classes are fluid in this game. We then go into a mission, which is said to be an early one in the game's story. In brief, V and her sidekick Jackie will attempt to rescue a target individual. They investigate criminal 'scavengers' that appear to be killing people to harvest their implants for the black market. Cue gritty first person NSFW action in a dilapidated building in Night City.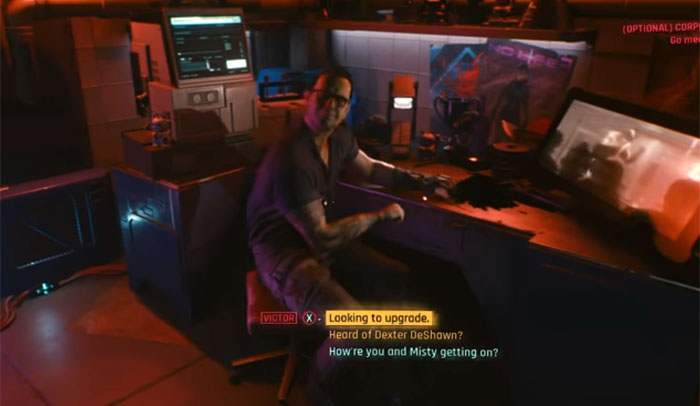 There are lots of gameplay details revealed as the 48 minutes progress and the video is well worth a look if you have been intrigued by the development story and the promise of Cyberpunk 2077.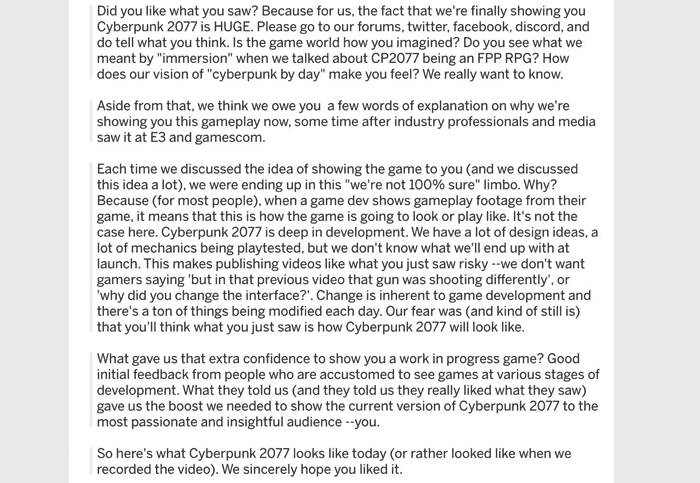 The video contained this 'secret frame'
If you have digested the above video and are keen to start playing Cyberpunk 2077 we still don't have any firm release schedule. However you might be heartened to know that the "entire game is playable from start to finish," according to a dev interview shared by Engadget last week. Work still needs to be done on assets, play testing and (of course) bug fixes but the team have reached the crucial playability milestone.