CD Projekt Red released its long awaited trailer for Cyberpunk 2077 yesterday evening. For maximum effect the trailer was shared at the end of Microsoft's Xbox conference. Right at the end of Microsoft's presentation the stage was 'hacked' and Cyberpunk was revealed in the nicely detailed video, embedded below.
There is plenty to see in the video above, which takes a tour around Night City, California. We hear how it's the worst place to live in America, however that doesn't stop people coming to follow their dream. Violence, overcrowding and poverty are among the greatest problems and the video narrator takes us through various parts of the city, rich and poor, and lets us see the work and pastimes that are popular in 2077. Of course there's lots of explosive action set among these neon-tinged Night City scenes too.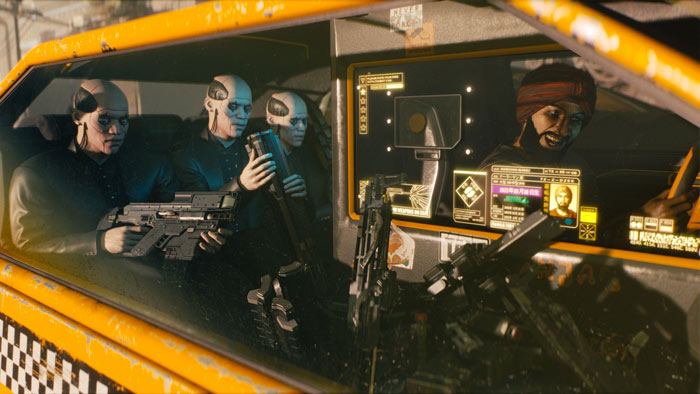 The game is described by CD Projekt Red as follows:
The world is broken. MegaCorps manage every aspect of life from the top floors of their sky-scraping fortresses. Down below, the streets are run by drug pushing gangs, tech hustlers, and illegal braindance slingers. The in-between is where decadence, sex and pop culture mix with violent crime, extreme poverty and the unattainable promise of the American Dream.

You are V, a cyberpunk. In a world of cyberenhanced street warriors, tech-savvy netrunners and corporate life-hackers, today is your first step to becoming an urban legend.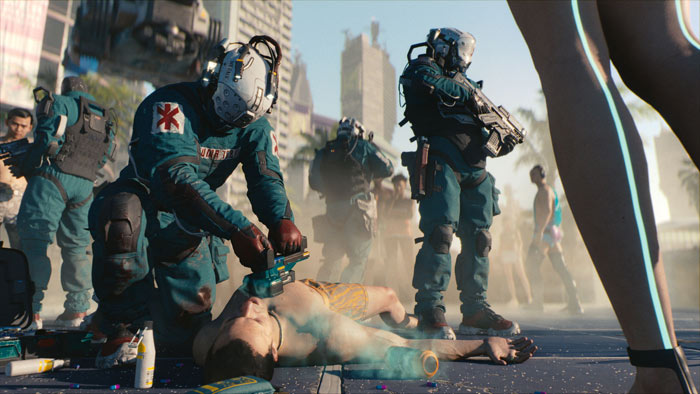 Some sites have looked through the trailer video frame by frame searching for insight into Cyberpunk 2077 which will have to keep us going until the next titbit released by CD Projekt Red. Probably the best extra info nugget was shared by Eurogamer, which typed out the single last frame of the video - a letter from the CDPR team.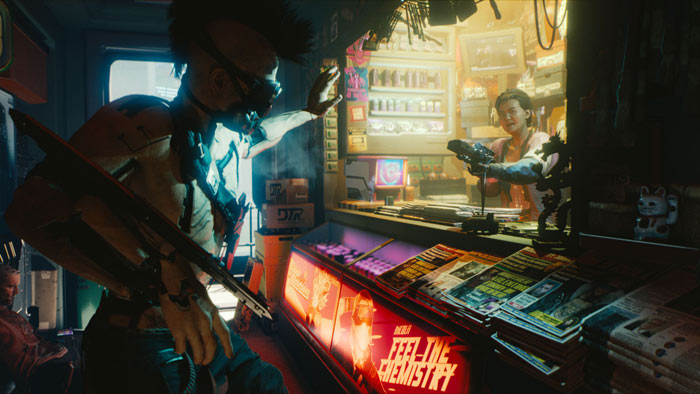 In short, this letter said Cyberpunk 2077 is a true single-player story adventure RPG. You'll be able to create your own character, and there will be no microtransactions. Furthermore, there will be free DLC and Expansions for game owners, just like with The Witcher 3. Within the PC release there will be no DRM. Sadly we don't have a release date, and are advised that patience is still required.