At E3 2018 CD Projekt Red published the Cyberpunk 2077 trailer on YouTube for the consumption of the masses. However, behind closed doors at the event the company hosted a PC gameplay demo, with a full 50 minutes or so of action in front of an invited audience. There are many analyses of this long live demo, like this one, which are worth a look if the shorter demo left you wanting more. Unfortunately, as yet, no footage of this session has been shared.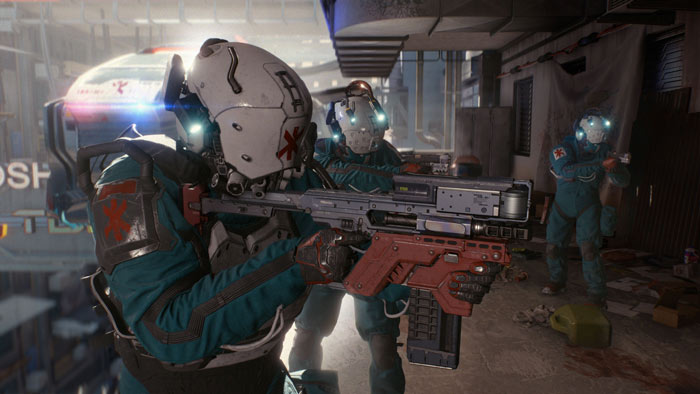 If you are at all enthused about Cyberpunk 2077, I bet that you are wondering if this is one of those games that will inspire an upgrade or new build PC. That raises the question of what kind of PC hardware the 50 minute demo was demonstrated on. One of the journos over at PCGamesN sat in on the gameplay demo and reckoned that CD Projekt Red must have employed some next gen hardware or perhaps top-end current GPUs in SLI to power the graphically stunning 4K 30Hz experience.
The PC used to run the Cyberpunk 2077 E3 demo wasn't some unicorn next-gen machine using yet-to-be released components but simply a top-end contemporary model many enthusiasts might aspire to build for themselves. The key tech specs were listed by CDPR Junior Community Specialist, Alicja Kozera, on the official Cyberpunk 2077 Discord channel as follows:
CPU: Intel i7-8700K at stock speeds 3.70GHz
Motherboard: Asus ROG Strix Z370-I Gaming
RAM: 2x 16GB G.SKILL Ripjaws V, 3000MHz, CL15
Graphics Card: Nvidia GeForce GTX 1080 Ti
SSD: Samsung 960 PRO 512GB M.2 PCIe
Power Supply: Corsair SF600 600W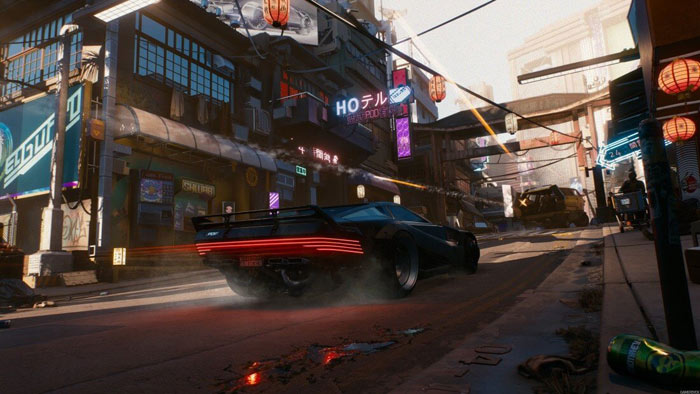 Reports from the demo showcase say that there were no noticeable frame rate drops, stuttering or similar issues during the 50 minute session. The upcoming game is based on a "massively updated version of the REDengine (version 4)," notes PCGamesN. However the game doesn't aim at the same kind of 'realism' as The Witcher 3, as it presents a more man-made stylised comic book aesthetic. With optimisations and refinements one would hope that the game engine becomes faster and more efficient as the game release date gets nearer.
Cyberpunk 2077 will be further showcased at Gamescom 2018, in August.