EA has confirmed that it is shutting down Maxis Emeryvill, the studio that created and developed SimCity and The Sims. The news comes with poor timing, during the GDC, and despite the closure, the games publisher promises that the developer's key brands of SimCity and Sims games will carry on.
Well it was a fun 12 years, but it's time to turn off the lights and put the key under the door. #RIPMaxisEmeryville

— Guillaume Pierre (@MaxisGuillaume) March 4, 2015
"Today we are consolidating Maxis IP development to our studios in Redwood Shores, Salt Lake City, Helsinki and Melbourne locations as we close our Emeryville location," EA said in a statement. "Maxis continues to support and develop new experiences for current Sims and SimCity players, while expanding our franchises to new platforms and developing new cross-platform IP."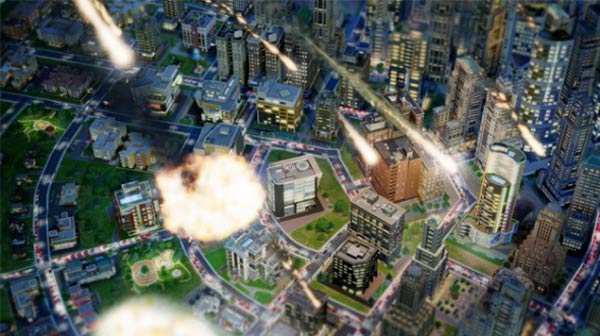 Originally founded in 1987, Maxis was purchased by EA in 1997, and has released 31 games and published 11 games over its lifetime. Best known for the Sim franchise, the years of experience did not stop the latest version of SimCity being plagued with issues, resulting in the title underachieving in sales. Beyond various problems and bugs at the time of launch, both EA and Maxis claimed that an offline mode was not available, only to deliver the feature via an update months later.
The bulk of criticism that followed the botched launch, which got to the point where Amazon stopped selling the title after receiving 800 poor reviews, may have been what ultimately led to the studio's closure, as it also affected the performance of the recently released The Sims 4. Maxis employees are being given the opportunity to apply for other jobs within EA, and the shutdown will not impact plans for The Sims.
Two new free 'On the House' titles from Origin
While on the topic of EA, the publisher is giving away two classic PC titles via its 'On the House' promotion right now. Firstly classic Bullfrog isometic cyberpunk shooter Syndicate from 1993 is free on the UK's Origin store (was £4.25). I remember when this came out and loved playing it on ye olde 486 PC. For those interested, a 'spritual successor' to this game, called Satellite Reign, is listed in Steam Early Access.
If you pop along to Origin's French store you will also be able to bag Plants Vs Zombies Game of the Year Edition, On the House. I used a different-from-my-usual-browser app to bag this deal, but probably could have done it by logging out of Origin or deleting cookies in Firefox.