Back in April last year, HEXUS reported upon the ruling by the Belgian Gaming Commission that video games loot boxes constituted gambling. Furthermore, these paid-for loot boxes in games formed 'games of chance' that would be available to minors and vulnerable people and therefore illegal. Since that time EA hasn't changed its practices or policy in Belgium.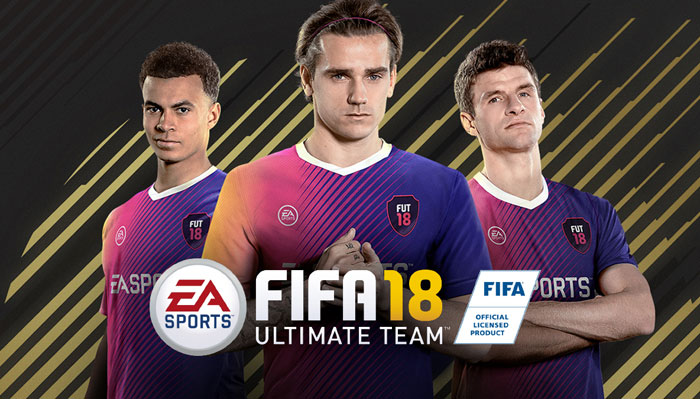 A few hours ago, EA issued a statement that it had been in discussions with Belgian authorities and subsequently "decided to stop offering FIFA Points for sale in Belgium". The change will come into effect tomorrow. From 31st January, residents of Belgium will no longer be able to purchase points to obtain FIFA Ultimate Team packs.
EA says that existing Ultimate Teams created with FIFA Points-bought players will still be accessible, FIFA Points already squirreled away in your account will still be usable, and you can still earn points through gameplay. On that last point, EA stressed that "all content in the game can be earned through gameplay, as has always been the case, and players can continue to use coins and the in-game transfer market".
After caving in to the Belgian Gaming Commission's demands, likely through the threat of impending jail terms and fines of up to €800,000 as noted back in April, EA is now looking for a halo for this policy change. In its statement it says that "we seek to bring choice, fairness, value and fun to our players in all our games," and that it looks to provide transparency to players to make informed content choices. However, it still asserts "we do not agree with Belgian authorities' interpretation of the law, and we will continue to seek more clarity on the matter," contradicting its moral espousal of 'fairness' by bringing the debate back to legality.
Last but not least, EA assured investors that "the impact of this change to FIFA Ultimate Team in Belgium is not material to our financial performance." Meanwhile, those concerned about gambling creeping into video gaming though a 'back door' will be heartened by Belgium's case, as countries like China and Japan are acting to regulate loot boxes and the US FTC are investigating the practice.