Users of BBC iPlayer, currently exploiting a loophole in the law that enables them to watch the video-on-demand service without having to pay a licence fee, may soon be forced to cough up.

The Guardian reports that the Department for Culture, Media and Sport is looking to tighten up on licencing laws by making British viewers who use the service online, or via a range of devices including games consoles, to pay the £145.50 a year fee for the privilege of catching-up on the channel's TV schedule.

Currently, those who watch the iPlayer are exempt from the licence fee, but with the service becoming increasingly popular and available across a wide range of Internet-enabled devices, the government body is keen to move with the times and impose the fee.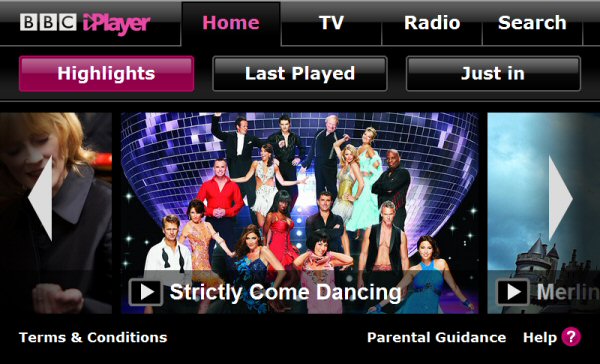 "Government is aware of developing technologies and the changing viewing habits of those who watch television programmes," said a spokesperson at the Department for Culture, Media and Sport. "How the BBC is funded as these issues evolve is a matter the department will need to address in the near future.

The BBC isn't so concerned, telling the newspaper that only a small percentage (0.2 percent) of its viewers use the iPlayer. "We believe the current system works very efficiently and do not see a need to change its scope at present," said a spokesperson for the channel.

However, the governing body is concerned that as catch-up TV becomes increasingly popular, and available across a wide range of platforms, users may decide to do all their TV watching online and therefore escape the licence fee completely.