Today Samsung has proudly announced that it has passed another DRAM mass production milestone. The South Korean tech giant has started mass production of "the industry's first 10-nanometer (nm) class, 8-gigabit (Gb) DDR4 (double-data-rate-4) DRAM chips," and production of memory modules based upon these chips.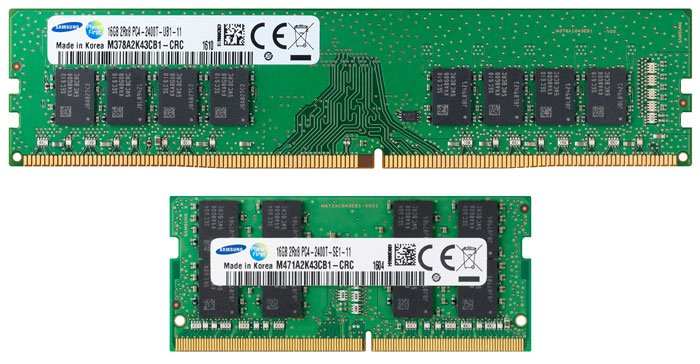 From the outset these new memory chips are said to offer improved data rates and power efficiency over the previous 20nm-class memory chips. The new DRAM is capable of 30 per cent better performance, supporting data rates up to 3,200Mbps. Energy consumption benefits are also evident, but not quite as good, with 10 to 20 per cent less power consumed by the new chips. Samsung says it leveraged proprietary cell design technology, QPT (quadruple patterning technology) lithography, and ultra-thin dielectric layer deposition technology to produce the new chips.
Mass production of the new DRAM chips could bring significant savings to Samsung and its customers. The Samsung news blog says that the new leading-edge 10nm-class 8Gb DDR4 DRAM significantly improves upon the wafer productivity of 20nm 8Gb DDR4 DRAM by more than 30 percent.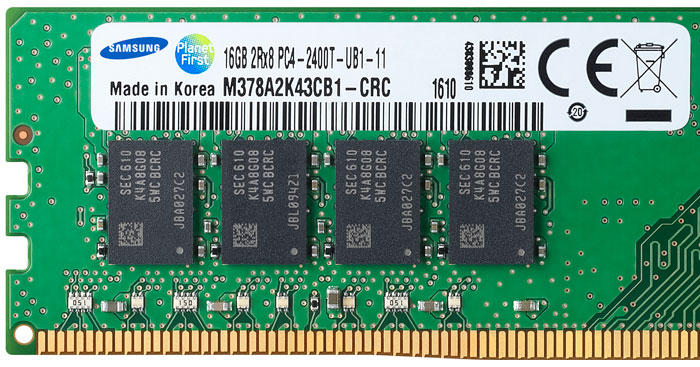 Looking forward, Samsung intends to launch next-gen 10nm mobile DRAM products with higher densities. Device makers will be able to "develop even more innovative products" with the reduced size and increased speed of the 10nm class DRAM incorporated in their designs.
PC users won't be forgotten, with 10nm-class DDR4 modules, ranging from 4GB for notebook PCs, to 128GB for enterprise servers, rolling out throughout 2016.