PC enthusiast and gaming components specialist Corsair has released its fastest DDR4 memory kit yet. A new 16GB kit (2x 8GB DIMMs) from the Vengeance LPX DDR4 memory range is now available. Corsair says that it is targeting PC systems builders choosing new 3rd Gen AMD Ryzen desktop processors and X570 motherboards for this particular kit which runs at a swift 4,866MHz with CL18 timings.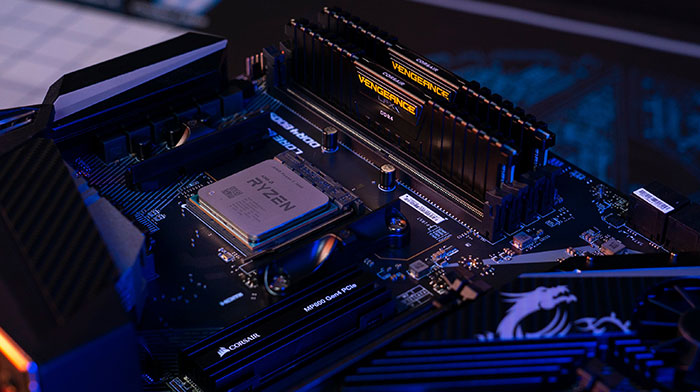 Corsair has tested and validated these new Vengeance LPX DDR4 memory kits to achieve 4,866MHz on Ryzen 300 systems and using motherboards such as the Asus ROG Crosshair VIII Formula, MSI MEG X570 Godlike, and MSI Prestige X570 Creation - using their included automated overclocking utilities.
Temperatures of the super-fast memory modules can be kept down, even when running at full pelt for extended sessions, using the Vengeance Airflow Fan for direct cooling of the memory modules, available in silver, blue, or red. This accessory is included in the new 16GB kit.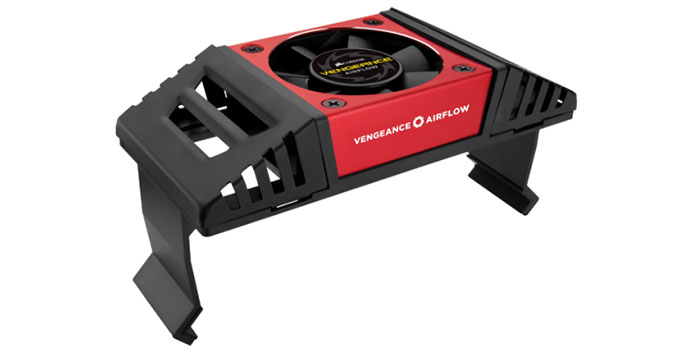 As mentioned in the intro, the Corsair 4,866MHz Vengeance LPX DDR4 memory kits are available now. Here in the UK the 16GB kit is ambitiously priced at £974.99 - its $984.99 in the US.
If you are interested in RGB LED DIMMs, while still pushing some of the fastest DDR4 speeds around, Corsair asks you to consider its Vengeance RGB PRO DDR4 Memory, which is available in frequencies up to an impressive 4,700MHz with CL19 timings. Each memory module has 10 individually addressable LEDs and the lighting can be controlled and synced with Corsair iCUE software. The 16GB (2x8GB) 4,700MHz DDR4 DIMM kit I checked for was listed at £649.99 but out of stock at the time of writing.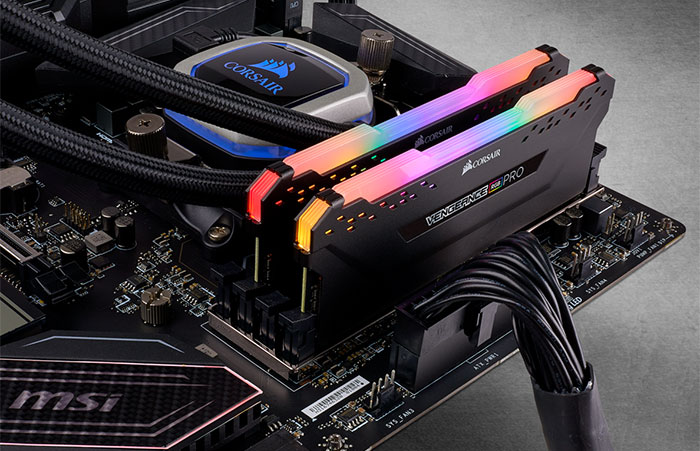 The last time HEXUS looked at a Corsair Vengeance memory kit it was the Corsair Vengeance RGB Pro 32GB DDR4-3600 - back in June 2018. The last non-RGB Corsair Vengeance memory kit we reviewed was the Corsair Vengeance LPX 16GB (4x 4GB) DDR4-3200, way back in August 2015.