The first Samsung A-die DDR4 modules have been spotted in the wild. Samsung quietly announced that it would be retiring its 20nm B-die memory in April / May with year in favour of 10nm-class A-die memory. New A-die memory should offer greater densities and better pricing. However, the B-die memory chips have a strong following among enthusiasts and overclockers for the speeds and timings they can offer – see every G.Skill PC RAM news piece for the last couple of years. As yet, A-die chips are an unknown quantity in many regards.

A HardwareLuxx reader spotted a Samsung A-die DDR4 module, identified by the M378A4G43AB2-CVF part number. The module spotted has a capacity of 32GB but runs at a less than cutting edge speed of DDR4-2933 with timings of CL21-21-21 (and a 1.2V operating voltage). HardwareLuxx editor Andreas Schilling thinks that "the chips should also be able to achieve higher clock rates," but this just isn't the case for the first modules we have seen.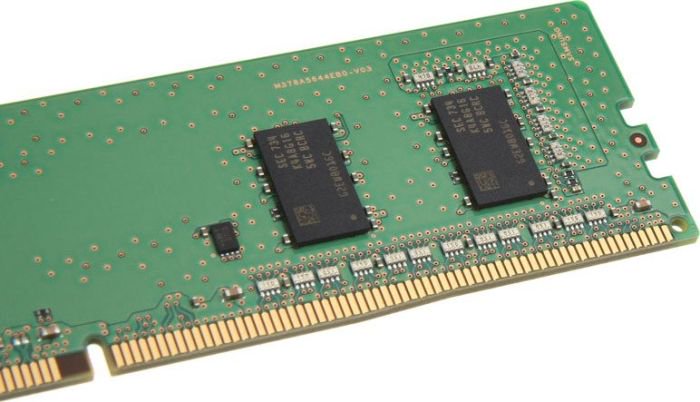 An etailer listing in the UK provides the full specs of one of the first 10-nm class A-die chip packing memory modules available. Memory Cow suggests the single 32GB stick will cost £154, but it is awaiting stock at the time of writing. Tom's Hardware reports that Crucial is selling its own branded 32GB memory module with the exact same specs at US$171.
Samsung is not likely to have dropped the ball with its A-dies but it will be very interesting to see the first A-die based modules from performance memory specialists such as the aforementioned G.Skill, Corsair and Aorus etc.