Samsung has introduced HBM2E at Nvidia's GPU Technology Conference (GTC) in San Jose. The new memory, dubbed 'Flashbolt', has been tailored for tasks in data centre, graphics, and AI, - aiming to bring the highest DRAM performance levels to these segments.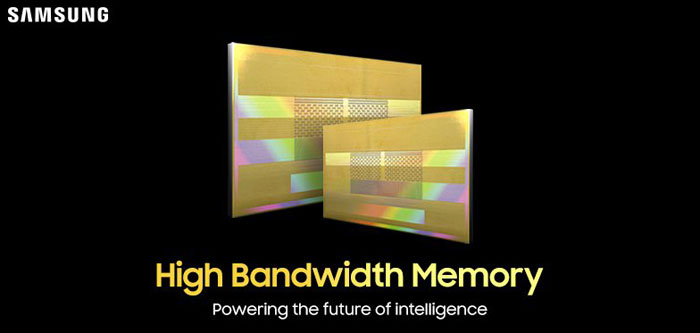 "Flashbolt's industry-leading performance will enable enhanced solutions for next-generation data centres, artificial intelligence, machine learning, and graphics applications," said Samsung SVP of Memory Product Planning, Jinman Han. Flashbolt is just the next step in Samsung's ongoing push to improve its "high-performance, high capacity, and low power" memory offerings.
Thankfully Samsung's press release includes some performance numbers, giving us an idea of what we can expect from Flashbolt. This industry-first HBM2E memory is said to deliver 3.2Gbps per pin, which is a significant 33 per cent faster that previous generation HBM2. In their initial HBM2E 16GB package size, these memory chips will deliver 410GBps data bandwidth.
For comparison, the AMD Radeon RX Vega 56 also delivers 410GBps data bandwidth but that figure is achieved from a dual HBM2 memory chip package. Thus Flashbolt delivers a 2x speed boost compared to the HBM2 equipped in the RX Vega 56 (the RX Vega 64 offers 484GBps bandwidth, so isn't such a neat comparison).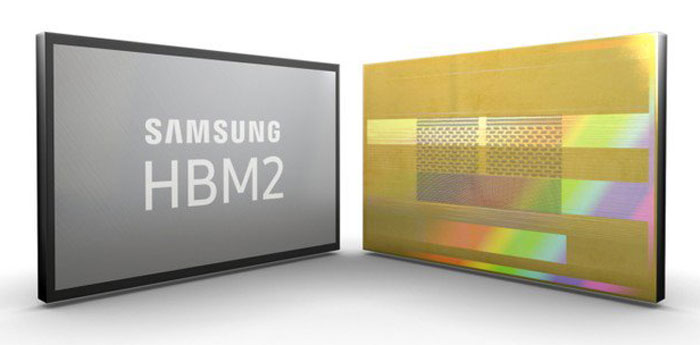 As mentioned in the intro, Samsung is showcasing and discussing Flashbolt at GTC. For example, there is a session tomorrow where Samsung memory technology applications in AI will be highlighted. The Samsung team are available for chats at Booth #726 thoughout the GTC, which ends on Thursday.