Gigabyte has entered the PC RAM market with its Aorus branded RGB memory kits. There seems to be just one RGB Fusion compatible memory kit at launch time which will furnish your PC system with 16GB of RAM. Interestingly the 2x 8GB kit includes two further RGB Infused Demo Modules, to max out your motherboard RGB RAM lighting potential.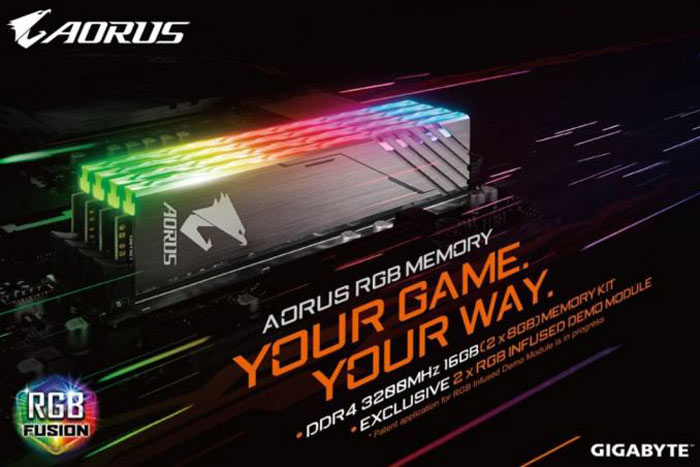 The new PC RAM product is yet to be listed on the Gigabyte or Aorus websites at the time of writing. The product has been highlighted on the official Aorus Twitter account though, in both photos and videos, as well as on Instagram.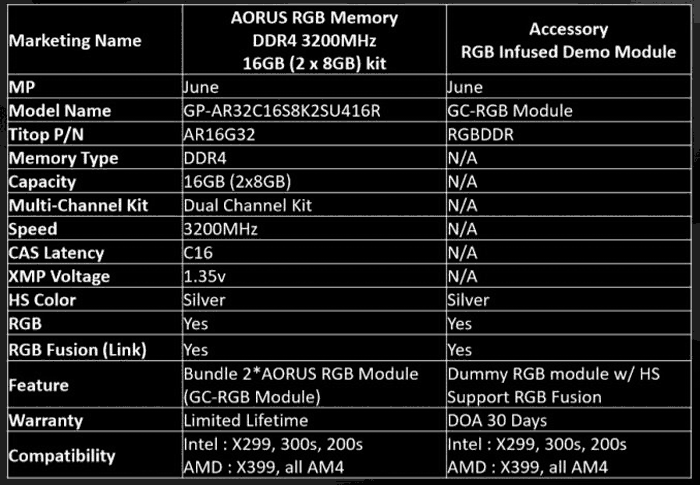 As listed above, the RAM is provided in a dual-channel kit with top speed of 3200MHz, C16 latency, and runs at 1.35v. The heatspreader colour is exclusively silver for now. Usually RGB RAM can do some tricks on its own, and these modules are also compatible with Gigabyte's RGB Fusion Link for cross system/peripheral sync lighting and effects.

We don't know how many LEDs make up the light bar component on top of the RAM but I would say that it looks like it is indeed multi-zone programmable, like Corsair's recent Vengeance RGB Pro product.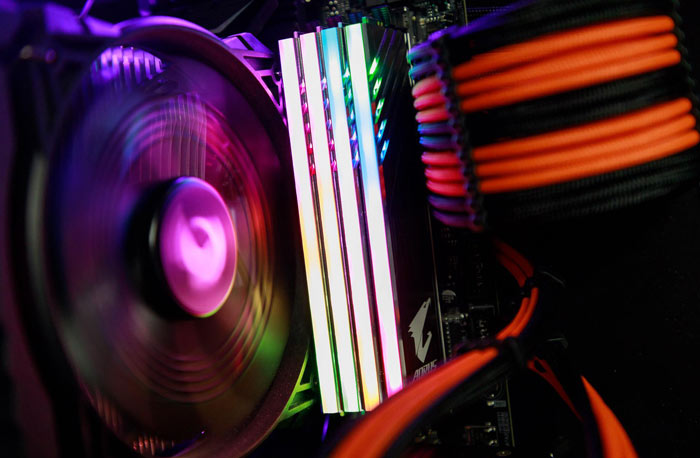 Gigabyte will be selling its Aorus RGB DDR4 16GB memory kit (2x 8GB), including 2x dummy RGB sticks, for US$229 by the end of June, says the source. Buyers receive a limited lifetime on the memory but the free dummy RGB modules carry a paltry 30 days DOA guarantee.
Andrew Ditchburn from Gigabyte showing off the modules at Computex 2018