Samsung today announced that it has started mass production of new higher capacity DDR4 SoDIMMs, targeted at gaming laptops. The firm boasts that it is now making "the industry's first 32-gigabyte DDR4 memory," in the SoDIMM form factor. As well as doubling the capacity of the available range, these new modules deliver other benefits, namely in speed and efficiency.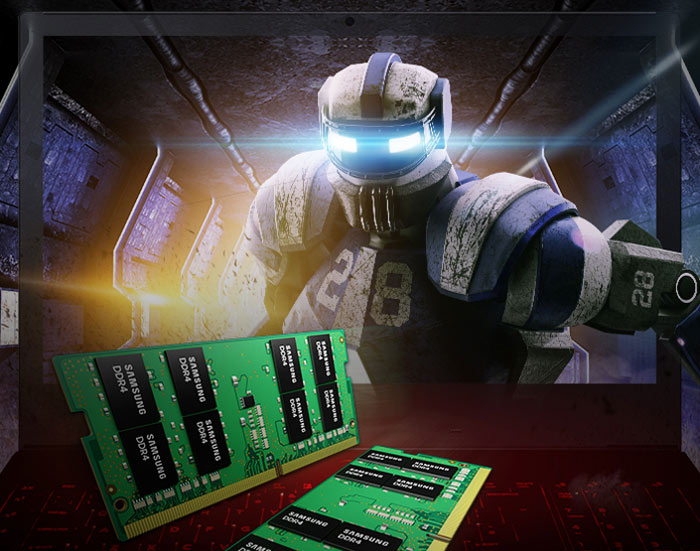 "Samsung's 32GB DDR4 DRAM modules will deliver gaming experiences on laptops more powerful and immersive than ever before," said Sewon Chun, senior vice president of memory marketing at Samsung Electronics. Chun went on to pledge that Samsung would continue to develop the most advanced DRAM portfolio available.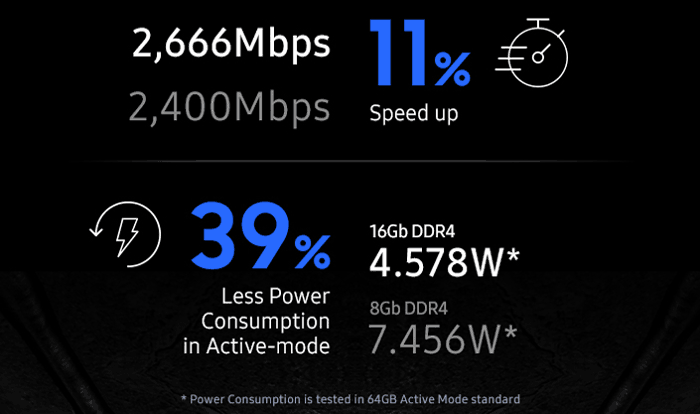 In the intro I mentioned additional benefits, beyond the doubling of RAM capacity. According to Samsung, compared to its own 16GB SoDIMM based on 20nm-class 8-gigabit DDR4 from 2014, the new 32GB modules are 11 per cent faster and approximately 39 per cent more energy efficient in operation.
Samsung constructs the new 32GB SoDIMMs from 16 of its newest 16-gigabit DDR4 DRAM chips to make a double sided RAM module - eight chips mounted on the front and on the back. It claims that a 64GB laptop configured with two of its new 10nm-Class 32GB DDR4 modules consumes less than 4.6W in active mode and less than 1.4W when idle.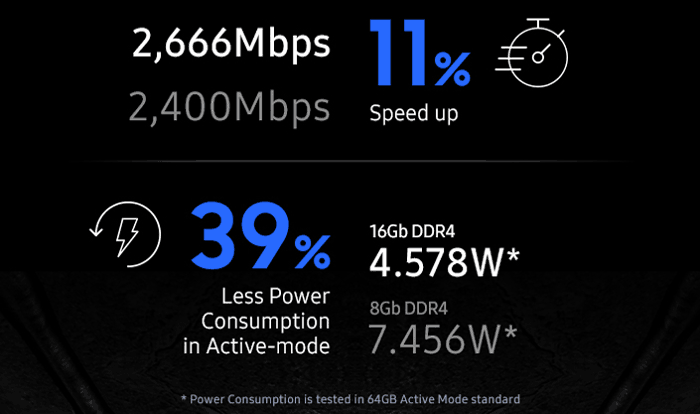 The 32GB SoDIMMs will be available from Samsung in speed ratings at up to 2,666Mbps. Previously the top rated speed of its SoDIMMs was 2,400Mbps.
Signing off its news blog post about the new gaming laptop RAM, Samsung said that it is aggressively expanding its 10nm-Class 16Gb lineup in memory form factors such as DDR4, LPDDR4, and GDDR5.