PC memory and gaming peripherals specialist G.Skill has written to HEXUS about its latest world record breaking memory kit. This time around it has released a 32GB DDR4 SO-DIMM kit under its Ripjaws branding. The kit consists of 4x 8GB compact RAM sticks and as well as the headline 4000MHz speed it boasts ultra-low CL 18-18-18-38 timings, at 1.35V.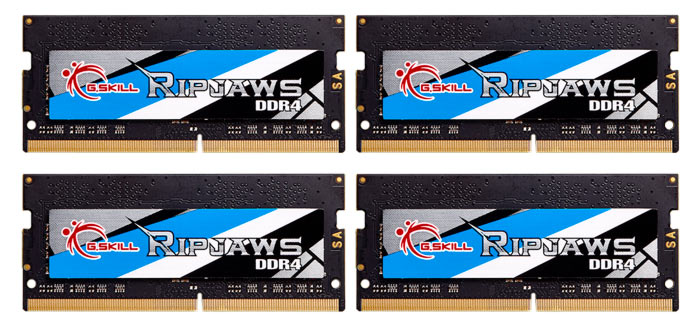 If you are feeling a wave of déjà-vu, then you might be recalling Corsair's launch of a world record breaking 32GB DDR4 SODIMM kit exactly a week ago. Again that 4x8GB kit ran at 4000MHz out of the box on X299 motherboards with Intel XMP2.0. However G.Skill has trumped Corsair's "super-tight CL19-23-23-45 timings at 1.35V," with its ultra-low timings of CL18-18-18-38. As PC enthusiasts will be well aware, lower CL timings are better as they reduce data transfer latency in the system.
As we have come to expect the new G.Skill kits achieve their performance thanks rigorously hand-binned Samsung B-die DDR4 IC components. The kits are rigorously tested in demanding benchmarks and validated by G.Skill, as shown in the screenshot below.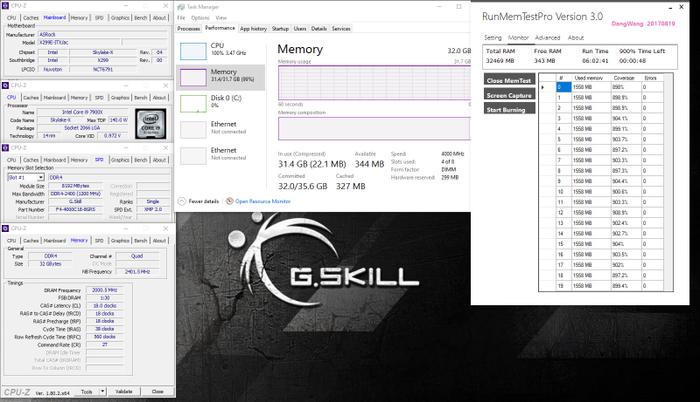 click to zoom in
Above you can see the G.Skill Ripjaws 32GB DDR4 SO-DIMM 4000MHz CL18-18-18-38 kit tested on a platform consisting of an ASRock X299E-ITX/ac mini-ITX motherboard with Intel Core i9-7900X processor. In another example of the performance on offer G.Skill shared a screenshot of the new Ripjaws SODIMM kit delivering 101106 MB/s bandwidth for read, using the AIDA64 benchmark.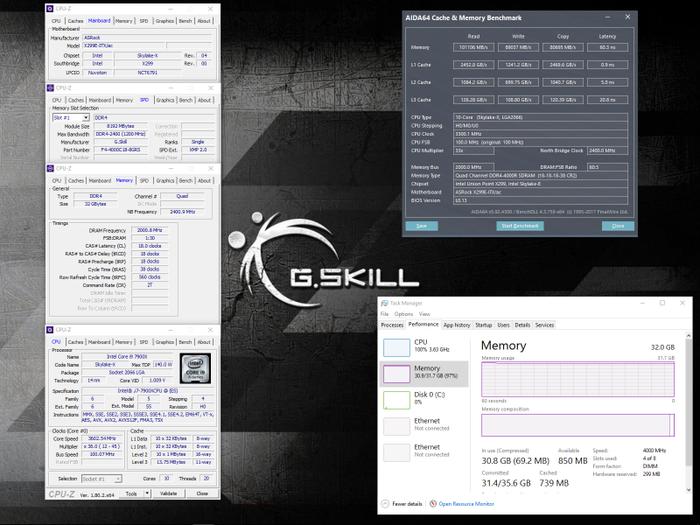 click to zoom in
These Ripjaws SODIMM RAM kits target high-performance compact PC systems and high-end laptops. Expect the new kits to become available at your usual retailer, from Q1 2018.