Rivet Networks, the name behind Killer Networking products, has announced a trio of new network enhancement technologies that are on their way to PCs. In summary it is using Computex as a platform to introduce Killer xTend network extension technology, the SmartByte online video optimisation solution, and MultiGig network throughput optimisation technology.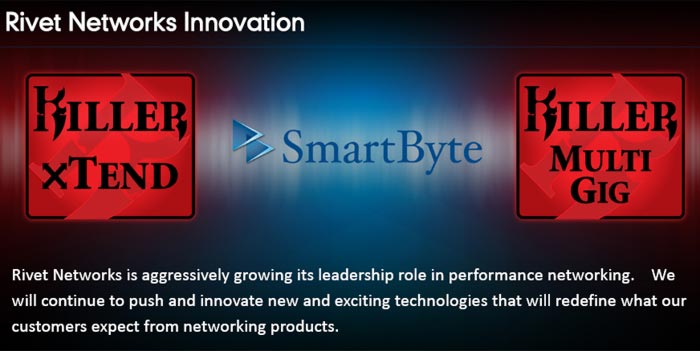 Killer xTend
This technology turns your PC into a network switch and Wi-Fi extender. Rivet says many gamers have a network switch next to their computer but it adds unnecessary cabling and clutter when it can be integrated into a motherboard. Killer xTend turns your powerful PC into the centre of your home network while improving the connectivity throughout the house, according to Rivet.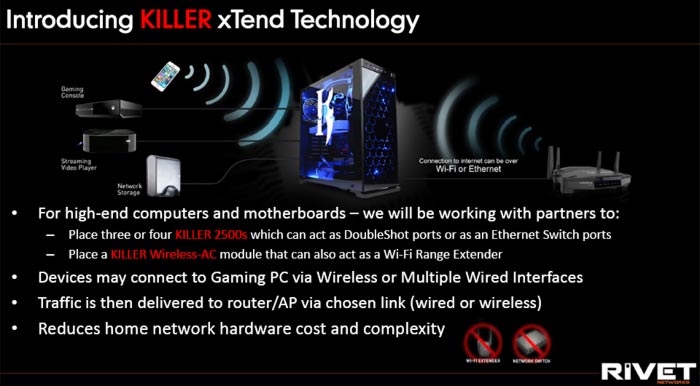 Wireless extenders are useful for many a large or spread out house, depending upon building materials. However they are said by Rivet to be "expensive and complicated to set up," so it counts this functionality of Killer xTend as another bonus. (Offering a contrary experience, I've found powerline Wi-Fi and Ethernet extenders to be cheap and easy to deploy exactly where they are wanted in the house.)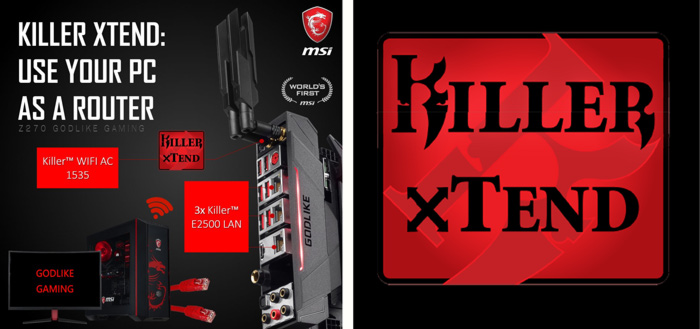 Beyond the above two key functions of Killer xTend it also features network prioritisation, smartly sorting out low- and high-priority network traffic. An easy to use interface is said to be available to manage and tweak priorities.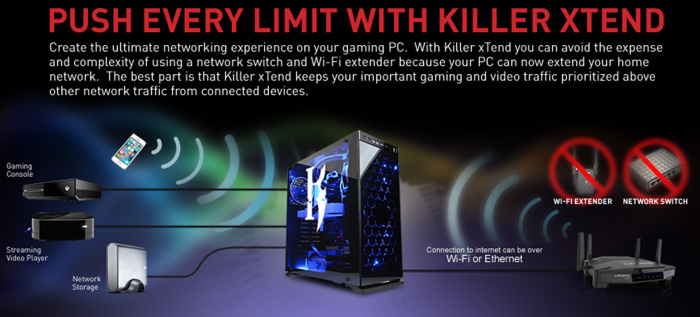 Killer xTend will be delivered via hardware partnerships with MSI and Gigabyte in select high-end motherboards.
SmartByte
According to Rivet Networks research streaming and downloading is fraught with problems, worldwide. Its new software solution dubbed 'SmartByte' is said to improve real-time and streaming video performance over Wi-Fi without user intervention or tweaking required.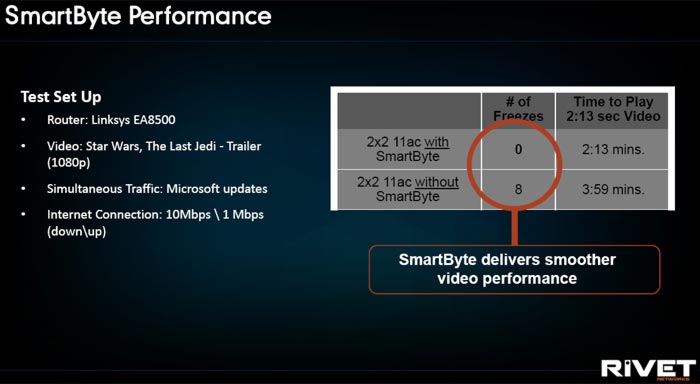 From the information that has been shared with us, it is unclear how SmartByte works as claimed. All the tests seem to show that there were other internet activities taking place at the same time such as 'Microsoft updates' or 'concurrent downloads', so the bandwidth isn't 'magically' appearing here, its just prioritised.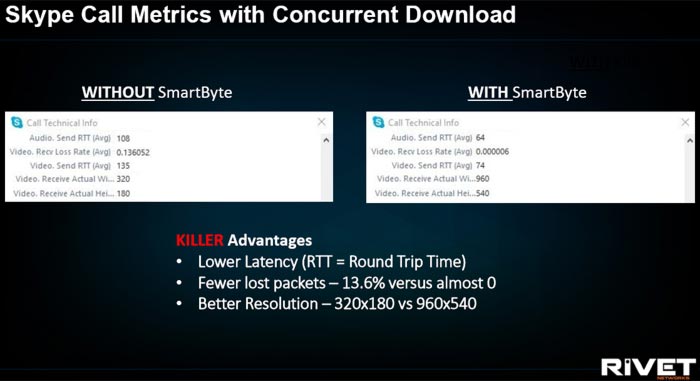 Internal testing by Rivet and the fact that Dell is buying into the technology shows the technology is useful in practice. It will come installed on select Inspiron systems starting this month.
Killer MultiGig
Another new technology sketched out by Rivet Networks today is Killer MultiGig. This is said to provide "increased throughput around the house" and to work alongside Killer networking tech for optimal, smartly prioritised internet traffic.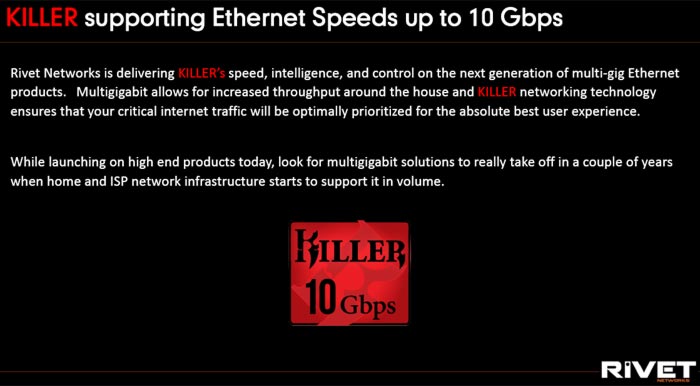 We haven't seen any technical information describing how MultiGig works but it seems to be tailored to optimising for next generation multi-gigabit networking support. Again, MultiGig is launching on high-end products from MSI and Gigabyte today.