Back in early September HEXUS reported that LG was readying firmware updates for a range of its 2019 OLED TVs, which would enable Nvidia G-Sync support. Now LG has provided an update on its plans and the good news is that the group of TVs that will get the updates has widened, and that the firmware updates will roll out starting this week. Nvidia has published a blog post about these impending updates too.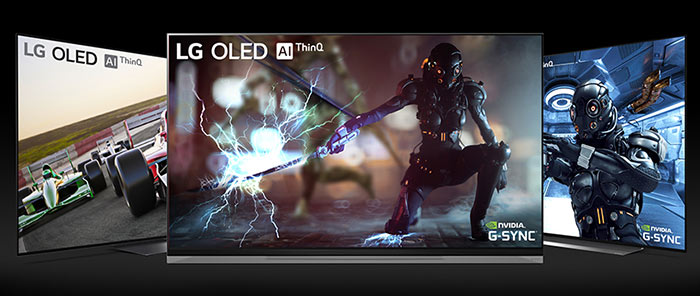 "Nvidia G-Sync Compatibility will be available on LG's 2019 OLED TV models E9 (65 and 55 inches), C9 (77, 65 and 55 inches) as well as B9 (65 and 55 inches)," wrote the South Korean firm in its press release about the firmware updates. US customers will be first in line for the firmware updates, but it is promised that updated G-Sync enabling firmware will come to 2019 LG OLED TV owners before the year is out (Europe, Asia, Latin America, Africa, the Middle East).
LG reminds users of the attractions of G-Sync Compatibility on their 2019 TVs. The firm says users will benefit from "the smoothest, most immersive gaming experience without the flicker, tearing or stuttering common to most common displays". This is in addition to LG's self-professed exceptional picture quality, low input lag and ultra-fast response times - which are attractions for gamers on all platforms.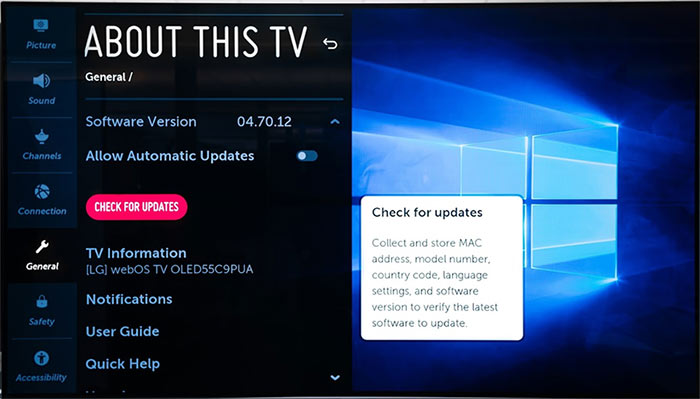 With the updated firmware in place users will be able to use the following modes, with HDR Deep Colour, and HDR, in compatible games:
2560x1440 @ 120Hz for a 40-120Hz Variable Refresh Rate range
3840x2160 @ 60Hz for a 40-60Hz Variable Refresh Rate range
In its aforementioned blog post, Nvidia provides a walk-through of checking for the TV firmware updates, and adjusting your settings on both TV and PC sides to get the technology up and running.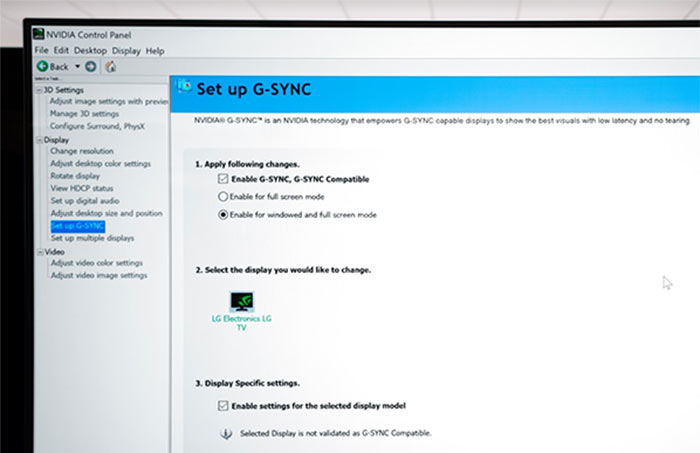 In its PR blurb LG points out that the G-Sync Compatible support in its TVs will only work with Nvidia Turing GPUs - GTX 16 series and RTX 20 series graphics. I am not certain what restricts earlier generation Nvidia GPUs from making use of this 2019 LG OLED TV feature. However, in upcoming TVs and graphics cards featuring HDMI 2.1 VRR features should become a widespread standard and make such gameplay smoothing TV features usable on AMD PCs as well as next-gen consoles which are traditionally paired with a TV.