Today, LG has unveiled its first OLED TVs which facilitate Nvidia G-Sync big screen gaming experiences. The firm crows that its "combination of OLED Quality, HDMI 2.1 and advanced features takes gaming on LG's latest TVs into a new dimension". In brief, its 2019 OLED TVs (model 65/55E9, model 77/65/55C9) have been 'Nvidia G-Sync Compatible' validated "to ensure a smooth and immersive gaming experience without flickering, tearing or stuttering".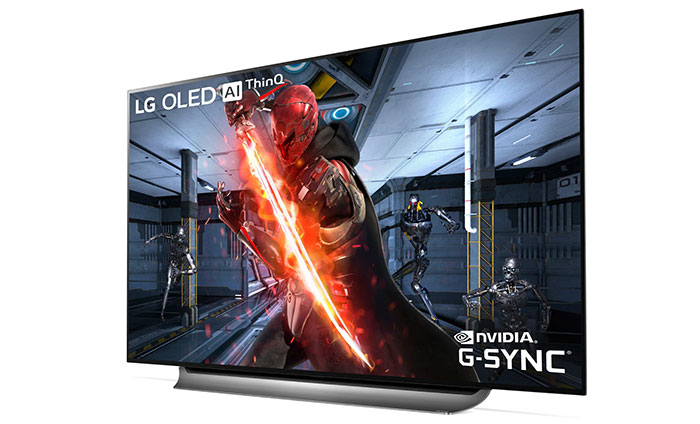 LG says that its OLED TVs already have a reputation for "exceptional picture quality, low input lag and an ultra-fast response time," and that they are thus attractive to gamers. The addition of 'Nvidia G-Sync Compatible' is thus icing on an already tasty 55- to 77-inch cake. Looking at the numbers, LG says that its OLED TVs offer up to 120Hz refresh rates, and a "barely perceptible" input lag of 6ms for 1440p content at 120Hz, and approx 13ms for 4K content at 60Hz.
HEXUS regulars will be aware that the headlining Nvidia G-Sync support, is in fact merely Nvidia validating the capabilities of a VESA Adaptive-Sync compatible display to confirm that it can deliver an "Adequate VRR range. No flicker, blanking, artifacts," and is on by default. Back in January this year, Nvidia spliced its G-Sync standard into G-Sync Ultimate, G-Sync, and G-Sync Compatible tiers, as we reported at the time. Importantly 'G-Sync Compatible' monitors can forego the expensive proprietary built-in G-Sync hardware sync unit.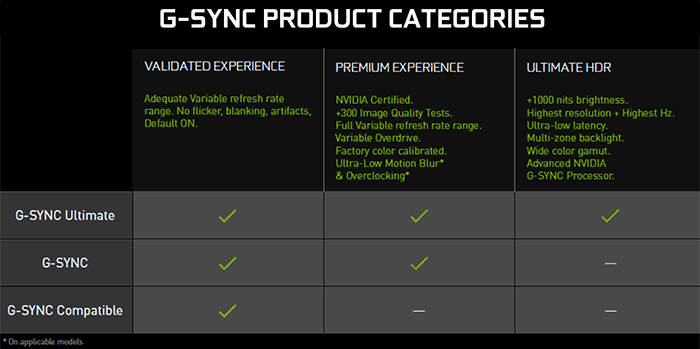 Other attractions of LG's latest OLED TV models include; support for dynamic HDR10 or Dolby Vision (at up to 120fps for Full HD content), and being able to take advantage of HDMI 2.1 specifications such as auto low latency mode (ALLM), enhanced audio return channel (eARC), and variable refresh rate (VRR), plus Dolby Atmos and Dolby TrueHD lossless sound technology support.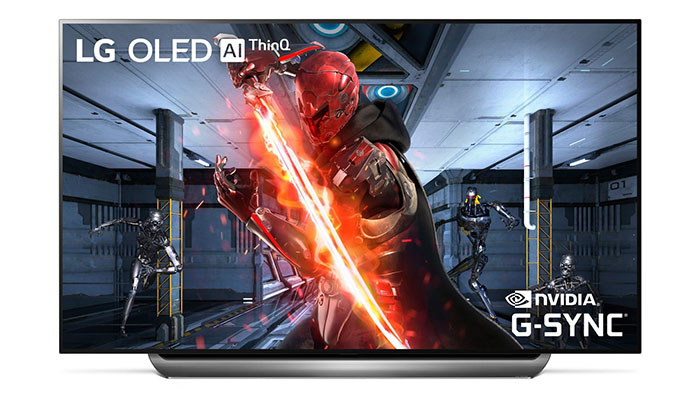 If you own or are considering buying an LG 2019 OLED TV, the firmware update to provide a 'G-Sync Compatible' validated experience will become available in select markets in the coming weeks.