Colorful was showing off a particularly interesting new motherboard at its Computex 2016 booth. First of all the board doesn't fit in with any known ATX or similar standard for fixing and layout, and secondly it features an Nvidia GeForce GTX 1070 GPU built-in.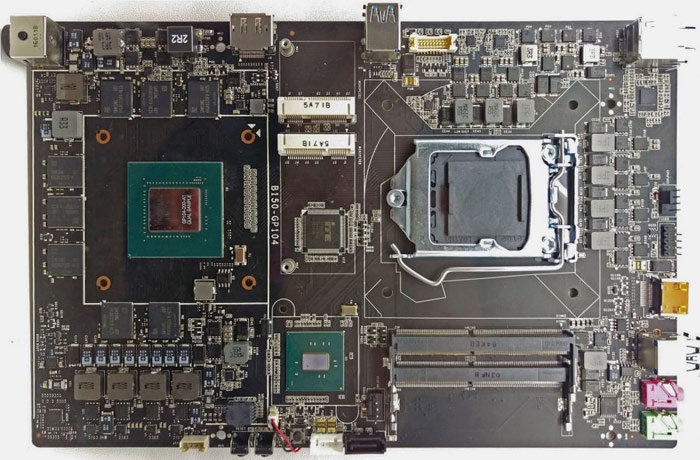 I've read several stories about this motherboard this weekend and Tweaktown seems to have provided the fullest picture of what it represents and what it most likely is. The source calls Colorful's motherboard an integral part of "a console-smashing, ultra-performance mini-PC that's capable of VR support". The impetus behind designing and manufacturing such a design isn't some marketing department whim but a contract with Chinese ISP Shunwang Technology - to provide VR-ready solutions to Chinese internet cafes.
Key specifications of the Colorful motherboard are as follows:
LGA 1151 socket for up to an Intel Skylake Core i7-6700 processor
Intel B150 chipset
Nvidia GeForce GTX 1070 GPU built-in
2x SO-DIMM slots that support up to 2133MHz DDR4 RAM
2x PCI expansion slots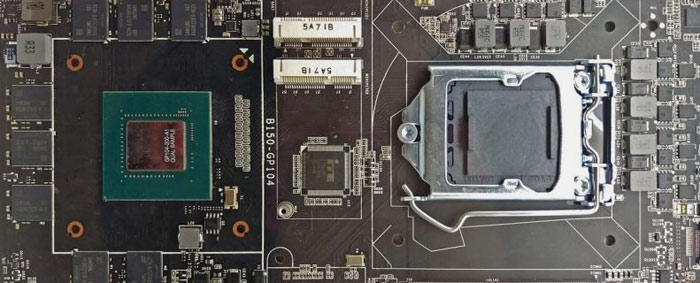 Another detail that may be of interest, is that the GPU dominated portion of the motherboard (left in these pics) is said to resemble a Mobile PCI Express Module (MXM) layout. There are rumours flying around that Nvidia will not make distinct mobile GPUs but bring full sized Pascal GPUs to laptops.
The same custom Colorful motherboard/GPU could be used to help mass produce keener priced VR-Ready Steam Machines and living room friendly gaming PCs. Meanwhile Sony and Microsoft are said to be brewing up more powerful AMD-based consoles in their battle for living room dominance.