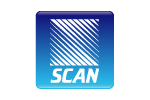 This Saturday, August 16th, Scan.co.uk will be hosting a special Foxconn event at its recently-expanded Bolton store.
The event will showcase the UK-exclusive launch of Foxconn's Destroyer and A79A-S motherboards, and give you the opportunity to be one of the first users to get hands-on with the new products.
It all kicks off this Saturday at 10:30am, and Scan will be handing out t-shirts, free giveaways, and a grand prize of Foxconn's A7DA-S motherboard, the first 790FX and SB750 board on the market!
Foxconn will be on hand to give visitors an exclusive look at the following products:
The event will take place on Saturday from 10:30am to 4pm, and Scan will also be listing various Foxconn products on its "Today Only" page all weekend.
If you're in the mood for giveaways and fancy your chances of winning the grand prize, visit Scan's retail store this Saturday at 25-28 Enterprise Park, Middlebrook, Horwich, Bolton, BL6 6PE.
Useful links
scan.co.uk
quantum-force.net
foxconnchannel.com