This weekend Asus accidentally spilled listings of its upcoming Intel Z390 chipset motherboards online in a 'BIOS/Firmware Product Knowledge' support FAQ. The document which listed 19 Intel Z390 motherboards, has since been removed, resulting in a page not found error for the above link. Luckily VideoCardz took a snapshot of the prematurely published list.

HEXUS has mentioned the yet-to-be-launched Intel Z390 chipset a number of times previously. To recap it is essentially a rebrand of the existing Z370 chipset with heftier CPU VRM specifications, to cope better with its upcoming 9th-gen 8-core 'Whiskey Lake' processors.
It is interesting to see, that even at launch, new Asus Z390 SKUs will outnumber the current Z370 selection available from the firm. There are new motherboards on their way to be supplanted into the Maximus, Strix, Prime, TUF and Dragon board families. Some aren't very different from others at all - like the regular and Wi-Fi models of a particular motherboard (three examples).
Maximus XI
ROG MAXIMUS XI APEX
ROG MAXIMUS XI CODE
ROG MAXIMUS XI EXTREME
ROG MAXIMUS XI FORMULA
ROG MAXIMUS XI HERO
ROG MAXIMUS XI HERO (WI-FI)
Z390 Strix
ROG STRIX Z390-E GAMING
ROG STRIX Z390-F GAMING
ROG STRIX Z390-H GAMING
ROG STRIX Z390-I GAMING
Z390 Prime
PRIME Z390-A
PRIME Z390M-PLUS
PRIME Z390-P
Z390 TUF
TUF Z390M-PRO GAMING
TUF Z390M-PRO GAMING (WI-FI)
TUF Z390-PLUS GAMING
TUF Z390-PLUS GAMING (WI-FI)
TUF Z390-PRO GAMING
Z390 Dragon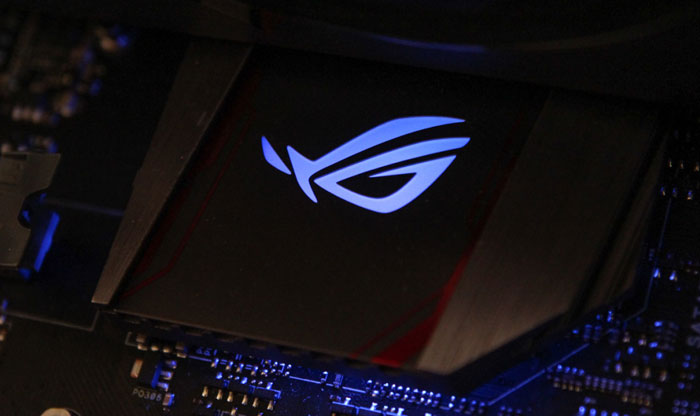 Asus Maximus motherboards usually boast extensive higher-end features and will be sold at a premium to gamers and enthusiasts. Strix and TUF models are also heavily purposed towards gaming - moving down the pricing ladder, while Prime models are more sober mainstream boards. You might be unfamiliar with the Dragon series but the source suggests it is a China-only product, likely designed for internet café purposes.
Powerful 9th gen octa-core Intel processors are expected to be launched quite soon. Sometime in September is likely, according to our last report on the Intel Core i9-9900K and i7-9700K, with their soldered IHS.