There have been numerous Microsoft Surface phone rumours and stories back at least three years. The most recent HEXUS story regarding a compact and foldable Surface was in March 2017, when we saw a Microsoft patent for a twin screened book-style device. Just ahead of the weekend The Verge got hold of an internal Microsoft document which describes a pocketable Surface device. Is this the highly anticipated Surface phone?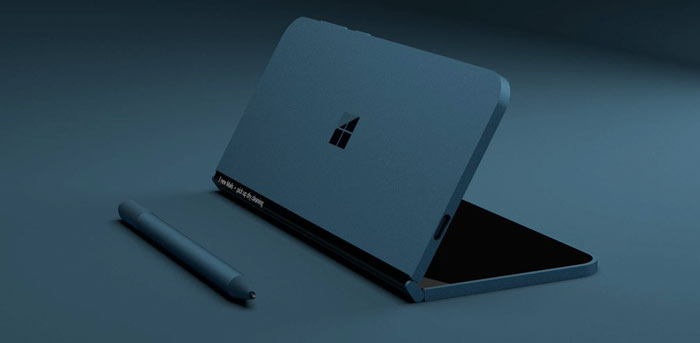 Microsoft blurred the lines between tablet and laptop PC with the introduction of its Surface range of convertibles back in the summer of 2012. Though it was described as a "fairly compromised, confusing product," by rival Apple, it has gone on to sell well and contribute to Microsoft's bottom line over several generations.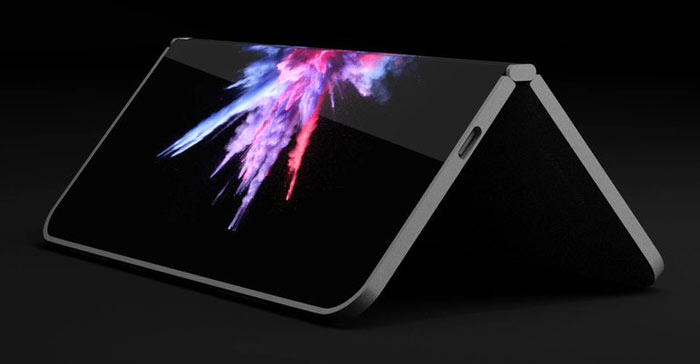 With the new Surface device, codenamed Andromeda, Microsoft hopes to repeat its device category blurring success with something that can be considered both a PC and a mobile. We've already seen the ground work done for this with technology like Continuum.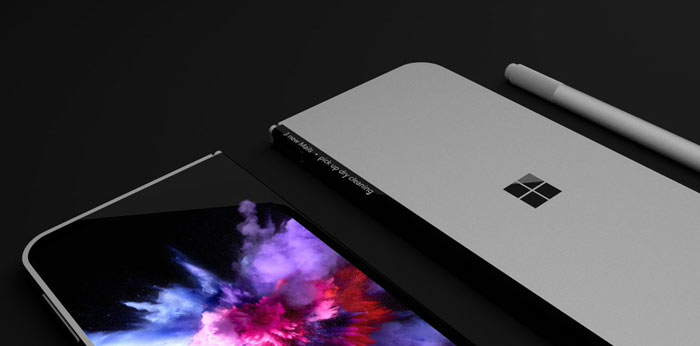 In the documents seen by The Verge, Microsoft says it will create a "new and disruptive" device category. It goes on to describe how Andromeda is a "pocketable Surface device form factor that brings together innovative new hardware and software experiences to create a truly personal and versatile computing experience".

Andromeda includes a wraparound display that bridges the gap of the hinge when it's fully opened, according to the source. Furthermore, The Verge asserts that engineering samples of the new Microsoft Surface device look "identical" to some 3D renders of the rumoured device shared on Twitter by designer David Breyer. Breyer has quite a few interesting pictures on his Twitter page showing the Surface mobile in a sober business style, and in 'gaming mode' with Xbox controls on the lower screen. All the pictures in this article are courtesy of Breyer's Twitter feed.