Sportsmanship, grace, modesty, these are all words that appear to not exist within the walls of Apple headquarters, or at the very least, they ain't in CEO Tim Cook's dictionary as he delivered his take on Microsoft's Surface tablet at the firm's quarterly earnings call yesterday.
"We're reading that it's a fairly compromised, confusing product" he stated, though admitting that he himself was yet to try the device. "I think one of the things you do with a product is make hard trade-offs. The user experience on the iPad is absolutely incredible," he said, adding "I suppose you could design a car that flies and floats, but I don't think it would do all of those things very well. When people look at the iPad versus competitive offerings, I think they'll continue to want an iPad."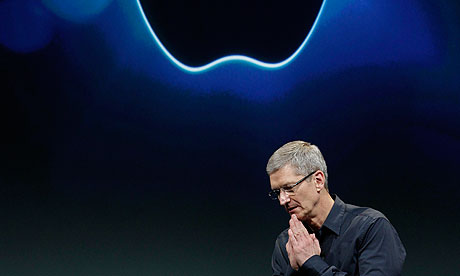 We'd perhaps suggest to Tim that making those "hard trade-offs" is in itself the greatest compromise, however, Tim does actually have a point. Currently Microsoft is only offering the Windows RT ARM-based Surface, which in the UK retails from £399 with no keyboard. The tablet itself, despite fairly striking looks, is rather last-gen on the inside, featuring a 768p display, a stock Tegra 3 and no value added extras such as GPS or NFC.
Reviewers have generally been impressed by the operating system's speed and usability, however, with a price tag so high, it'll be difficult to encourage developers to hop on-board; the Surface RT seems to miss its place in the market. Most importantly, without these things and without the x86 legacy of Windows, RT is a very incomplete OS. If developers took a liking to what Microsoft has created, there's a real chance for success, however, we just can't see this happening at £399.
Having said all of this, the Surface RT does feature a full USB port and the capabilities of the Windows 8 Run-Time; whether it can fly or float well remains to be seen, however at the very least, it has the capability. On the horizon for early next-year is the Surface Pro, which is looking likely to be the firm's real breadwinner, however.