Many readers will be well aware that at 9am PT (5pm BST) today, Nvidia has a special GeForce event planned. The culmination of the #UltimateCountdown is going to be an Nvidia GeForce RTX 30 unveiling event hosted by Jensen Huang, and at last we will find out lots of official juicy details about consumer Ampere GPUs and some/all of the following; specs, the range being made available, performance, availability, and pricing.
Ahead of any such event there are inevitable leaks and this time around is no exception. Last week we saw pictures of a purported triple slot 310mm long reference RTX 3090 design, which will probably be dubbed a 'Founders Edition' as has recently been Nvidia's practice. Later in the week Nvidia did a bit of teasing of its own with a video about its GPU cooler designs over recent years. In that video was an official glimpse of the new 12-pin power connector that will be rolled out, and a view of the pennant shaped PCB.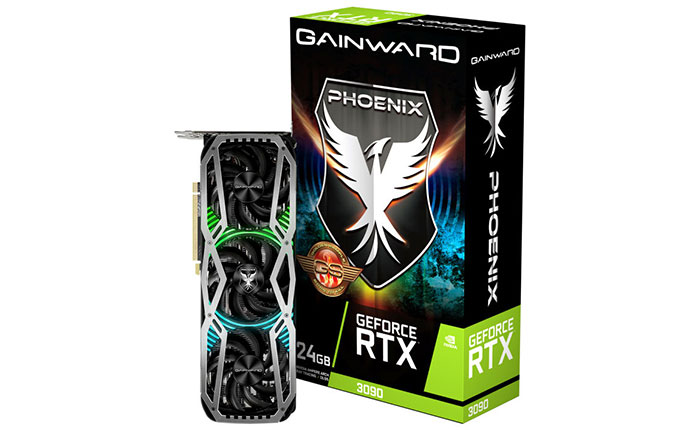 Over the long weekend there have been at least three major leaks involving Nvidia partner graphics card makers and their wares. New Inno3D, Gainward and Zotac GeForce graphics cards have been spilled on the web to varying degrees but probably the most massive slippage was by Gainward which published product pages for its RTX 3090 and RTX 3080 models. Gainward took down the offending pages an hour or two after they were spotted but not before the likes of VideoCardz captured them for posterity.

click to zoom
In all Gainward exposed four of its upcoming Ampere graphics cards; the GeForce RTX 3090 and 3080 Phoenix, and the other two were 'Golden Sample' versions of these cards with hand-picked GPUs. I've reproduced the screengrabs of a couple of the pages above. But from the various leaks it has been possible to put together a quick reference table to make spec perusal and comparison nice and easy. The data below was compiled by VideoCardz this weekend.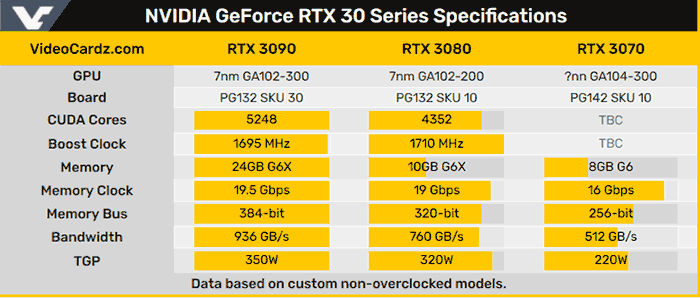 The Gainward leak doesn't contain any RTX 3070 cards but they seem to form part of the initial launch lineup from Zotac, which has at least three RTX 3090 cards, three RTX 3080 cards and two RTX 3070 cards waiting for the starting pistol. VideoCardz has some exclusive images of upcoming Inno3D cards based upon the RTX 3090 and RTX 3080 designs. These come with iChill x4 and x3 coolers or the cheaper Gaming x3 and Twin x2 OC shroud options.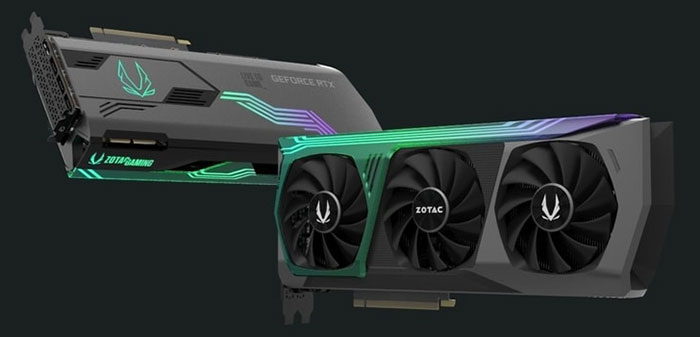 Rounding off this bucket full of leaks, technically minded folk might appreciate the bare PCB photos of the RTX 3090, as shared by a ChipHell forum user. On the PCB you can see traces for a 20-phase VRM section, twelve memory pads for the 384-bit memory attached GDDR6X, four display output pads, and more.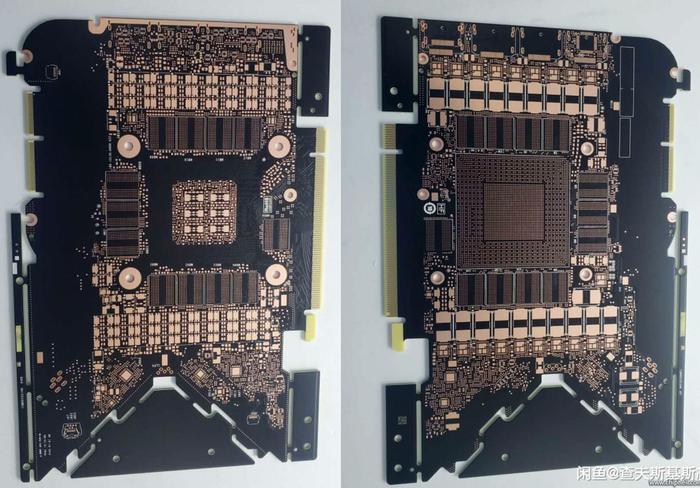 click to zoom
Lastly, there are some purported Nvidia RTX 30 series performance slides circulating - but there is widespread doubt about their authenticity. It is worth ignoring those for now, especially as it is only a few hours until authentic slides will be shared by Nvidia.