This week has been particularly busy with regard to upcoming custom design Radeon RX 5700 series graphics card designs. We have seen the Asus RoG Strix, TUF and Dual models, plus the Sapphire Pulse version, plus various efforts from the likes of MSI, XFX, and PowerColor. However, Gigabyte's efforts have been conspicuously absent given the breadth of the leakage - until now.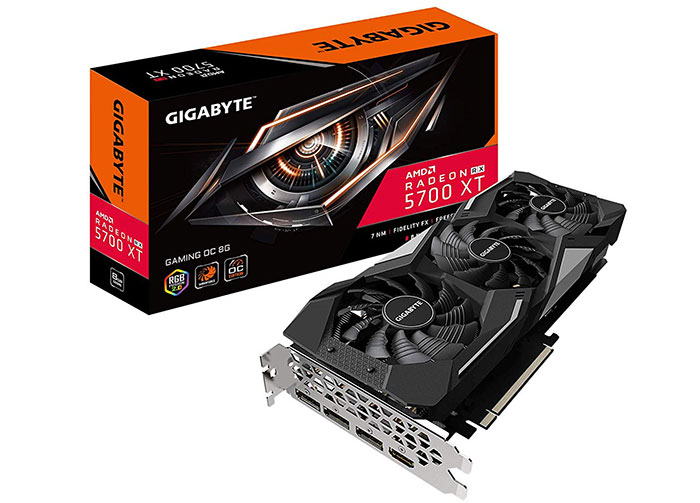 Thanks to a fresh Amazon US listing, we now have almost a full deck of teases, spills, and leaks for upcoming custom cooler AMD Radeon RX 5700 series graphics cards. Amazon has the Gigabyte Radeon RX 5700 XT Gaming OC 8G graphics card up for order (but currently out of stock) at a price of US$419.99. That is just a little above reference pricing.
The Amazon listing contains some tech specs, but these are not extensive, so while we learn that this card has a lot in common with reference specs (beyond the cooler design) we don't know to what degree it is overclocked - though it is an 'OC' model.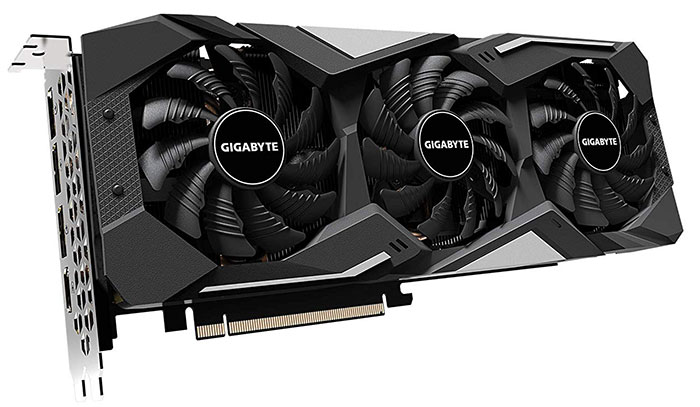 Looking through the specs that are supplied we can see that the card measures 11 x 4.5 x 2-inches, which translates to 280 x 115 x 51mm. This is fatter than 2-slots so one might call it a 2.5 slot design. The pictures give some indication of this thickness too, even without a direct bracket-end shot provided. Other things of note are that Gigabyte has equipped its WindForce 3X cooler design which includes triple alternate spinning fans and five direct touch copper heatpipes. All this weighs in at 3.7 pounds or 1.68kg.
Other things we can glean from the pictures are the ports; of which you can see three DisplayPorts and one HDMI port, and that the card comes with 8+6 pin power connectors. Last and perhaps least, the Gigabyte Radeon RX 5700 XT Gaming OC has RGB Fusion 2.0 LED lighting which appears to light up the fans and top logo.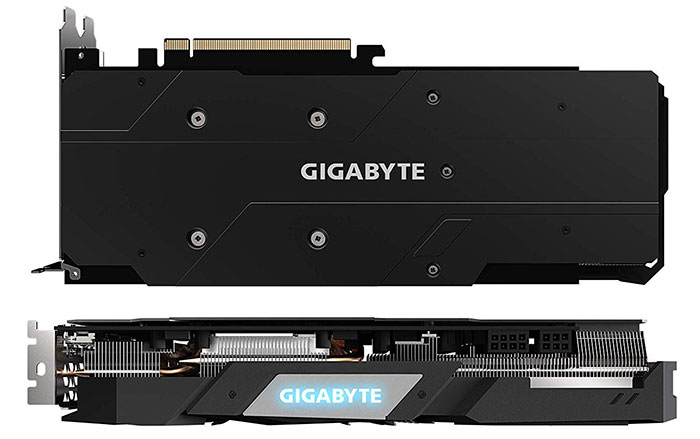 With the rate at which we are seeing these leaks and slips it can't be that long until the launch and publication of third party reviews. Please stay tuned.