Asus has written to HEXUS with detail and images of its custom AMD Radeon RX 5700 graphics card designs. The designs will join the Asus RoG Strix, TUF Gaming and Dual stables and start to become available starting from 12th August. Asus shared some photos of the new cards with HEXUS too, and I've embedded some below.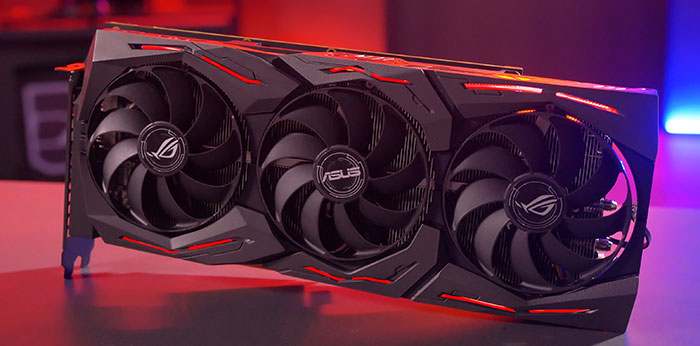 In case you need a reminder about the capabilities and potential of AMD's Radeon RX 5700 and RX 5700 XT graphics cards, based upon the reference designs, please look back at the (linked) HEXUS review from a month ago. In his review, HEXUS editor Parm, concluded that "custom-cooled partner cards can't come soon enough," and they are, by the looks of things, going to be arriving on shelves very soon.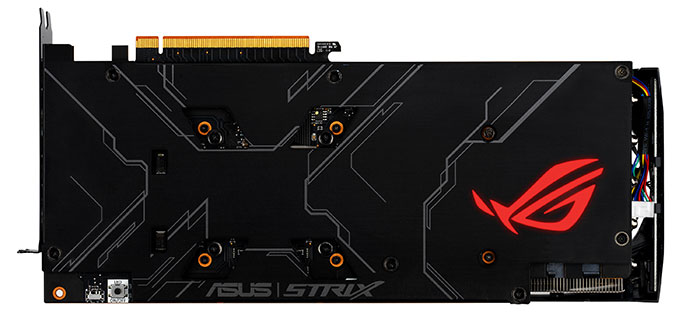 According to Asus its new Radeon RX 5700 (XT) graphics cards, all manufactured with auto-extreme technology, will appeal for the following reasons:
Asus RoG Strix Radeon RX 5700 XT and RX 5700 graphics cards pack a plethora of premium features and a powerful cooling solution
Asus TUF Gaming X3 Radeon RX 5700 XT and RX 5700 are designed for maximum compatibility and durability
Asus Dual Radeon RX 5700 EVO has all the essentials to deliver a powerful plug-and-play gaming experience
The RoG Strix RX 5700 and RX 5700 XT graphics cards will arrive first for Asus, available from Friday 16th August. These use Asus MaxContact cooling with a beefy heatsink plus three new Axial-tech design fans. Other attractions of the Strix cards are the 0dB mode, IP5X dust resistance, a reinforced frame, and more.
From 23rd August, Asus will unleash its TUF Gaming X3 Radeon RX 5700 and RX 5700 XT graphics cards. With rigid backplates that prevent PCB flex, and feature sleeve-bearing fans with space-grade lubricant sealed to IP5X standards these durable cards could be a popular choice.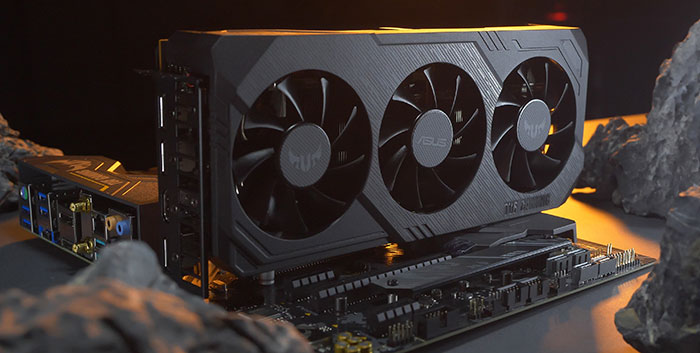 Last but not least Asus will release its Dual Radeon RX 5700 EVO graphics cards worldwide from 30th August. It sounds like this version won't be available with an XT GPU.
Unfortunately Asus hasn't provided pricing hints for the series and we don't have information on the GPU and memory clocks that these cards ship with (all quoted as 'TBD').
XFX and PowerColor Radeon RX 5700 designs
We have previously reported on the upcoming custom designs from MSI, namely the RX 5700 Mech OC series. Of course other companies are busy readying custom RX 5700 (XT) cards for later this month. For example, VideoCardz has a smattering of info and pictures of the XFX and PowerColor designs.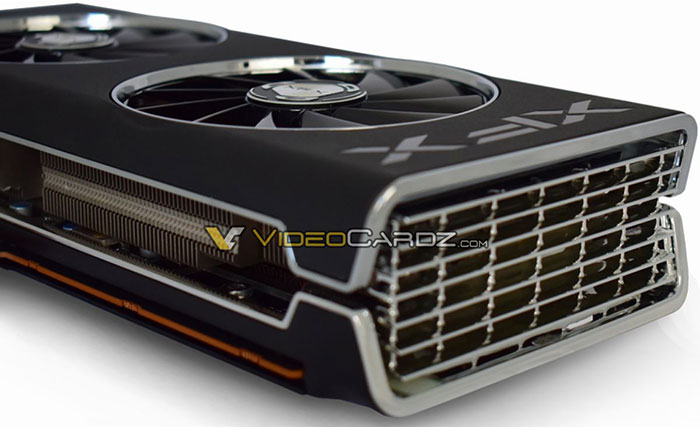 In the case of XFX, we are expecting to see two Radeon RX 5700 (XT) designs; the RAW2, and THICC2. The latter is in particular a head-turner with its 2.5-slot muscle car grille design (see above).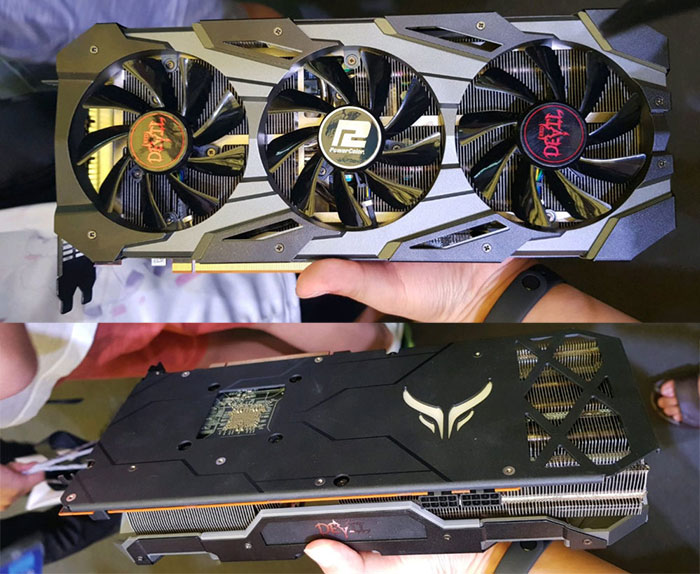 PowerColor is readying a triple-fan and 2.5-slot Red Devil design. This card features dual 8-pin connectors so could be a boon for overclockers. The release time for this card is likely to be late August or early September. Again we have no info on pricing and / or clock speeds.