HEXUS reviewed the original NZXT Phantom 630 chassis at the start of 2013. It scored well in our review and won a HEXUS Performance Award. The Phantom 630 case offers a spacious interior and great cooling performance with good disk mounting options and an integrated fan controller. What is more the chassis is very easy on the eye and available in white, gunmetal grey and black with the latter in a smooth velvety matte finish.
Now NZXT has introduced a new variant of the Phantom 630 with an acrylic side panel window double the size of the previous version. The new chassis, which has just been announced, is called the NZXT Phantom 630 Windowed Edition.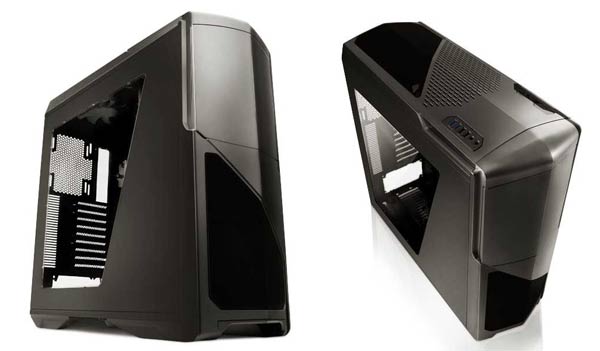 Two angles showing the new double sized window
The next level of innovation
Introducing the new larger windowed chassis NZXT wrote "You have been asking for this for a while and we've delivered..." The new case is said to bring the original's "bold innovation to the next level with a large side panel window". NZXT writes that there was only one complaint about the original Phantom 630 – the side window was too small. Actually in the HEXUS review the original case wasn't marked down because of this but because of "fragile drive bays", up-and-over cable routing being tight and the higher end Phantom 820 being just £30 more. However there was "a lot of things right" with the original chassis and it offered "an admirable blend of performance and usability".
NZXT Phantom 630 Windowed Edition specs:
Model Number

CA-P630W-W1 Glossy White, CA-P630W-M1 Matte Black, CA-P630W-G1 Gunmetal

Drive Bays

External 5.25" x 4 (Tooless), Internal 3.5"/2.5": 8(2 x 2.5" behind MB) 1 x 3HDD cage, 1 x 2HDD cage, 1 x 1HDD cage (Fully Modular),

Cooling System

Front 1 x 200 or 2 x 140 or 2 x 120mm ( 1 x 200mm included ) 800rpm, Top 2 x 200 or 2 x 140 or 3 x 120mm ( 1 x 200mm included) 800rpm
Rear 1 x 140/120mm (1 x 140mm included) 1,000rpm, Bottom 2 x 140/120mm, HDD Pivot 1 x 140/120mm,

Filters

Front (Included), Top dual 200mm filters (Included), Bottom Front (Included), Bottom Rear (Included)

Radiator Support

Front 1 x 140 or 2 x 120mm, Top 2 x140 or 3 x 120mm, Bottom 2 x 140/120mm, Rear 1 x 140/120mm, HDD Pivot 1 x 140/120mm

Clearance

CPU Cooler 170mm/200mm (Without side panel fan), VGA Card 325mm/507mm (Without HDD cage), Cable Management 36.6mm

Dimensions

245mm(W) x 627mm(H) x 600mm(D)

Material

SECC Steel, ABS Plastic

Motherboard Support

ATX, Micro-ATX, XL-ATX, EATX (347mm x 272mm)

Expansion Slots

9 slots

External Electronics

1 x Audio/Mic, 2 USB 2.0, 2 x USB 3.0, SD Card Reader With SDHC & SDXC Support, I/O Panel LED On/Off, Single Channel 30-watt Fan Control (3-speeds)

Product Weight

12 kg

Warranty

2 years

Price

$179.99
In addition to the basic spec listed above the Phantom 630 also has the following qualities which help make it more appealing; fully modular internal drive bays with abundant cooling options, an integrated 30-watt single channel fan controller, a dual-level motherboard tray and a rear-mounted multi-port fan hub.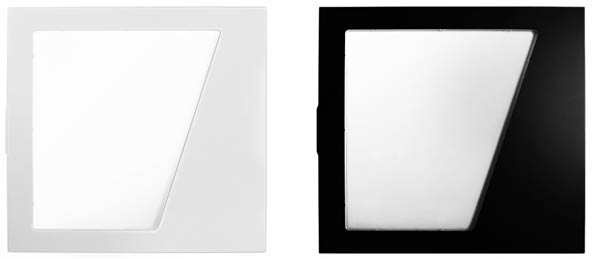 Upgrade with a new side panel?
If you have already purchased an NZXT Phantom 630 chassis and really like the new look offered by the Phantom 630 Windowed Edition you will be happy to know that, from October, NZXT will be offering a standalone window upgrade offer for $29.99. Of course it's available in all three colours to match the original Phantom 630 finishes.