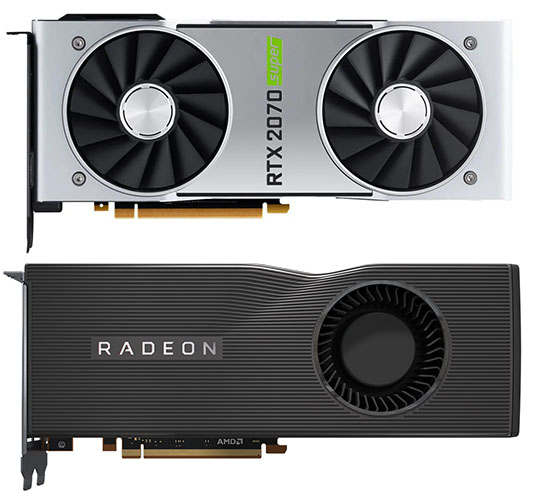 2019 is shaping up to be a good year for PC graphics cards. In a flurry of activity, Nvidia launched the GeForce GTX 1660 Ti, GTX 1660, and GTX 1650 in quick order, bringing its Turing architecture to a larger gaming audience.
Then things become really interesting in the summer when Nvidia sought to upstage AMD by launching improved Super models for the RTX 2060, RTX 2070 and, later, RTX 2080. The reason why the green team found itself in a launch frenzy had everything to do with AMD's all-new, Navi-powered Radeon RX 5700 and XT GPUs.
Quite some activity, and with partner cards of every named GPU infiltrating the market, there's a heck of a lot of choice between £150 and £650, and all of it is new this year.
This brief background on the 2019 gaming GPU hierarchy brings us on to the actual question of the week. Appreciating what both GPU manufacturers have brought to the table in the preceding months, is your next graphics card likely to be from the Nvidia or AMD stable?
If you want to go granular, and by all means do, which particular card is most likely to prize your wallet open? As usual, feel free to share your thoughts in the comments section below.