Command & Conquer 3, LOTR Battle for Middle Earth, Superman Returns, Def Jam Fight for NY


Command & Conquer 3 Tiberium Wars – The genre defining Command & Conquer series is back! The epic struggle between the Global Defense Initiative (GDI) and The Brotherhood of NOD continues...and the third Tiberium WarTM is about to begin. Welcome back, Commander. Command & Conquer, the groundbreaking series that put the Real-time Strategy (RTS) genre on the map, is returning in full force with Command & Conquer 3 Tiberium Wars. This highly-anticipated next chapter takes the popular series back to its roots in the Tiberium universe and features the fast, fluid gameplay that Command & Conquer is known for and a gripping story that will redefine storytelling in RTS games. Experience a revolution in RTS gaming with a breakthrough single player campaign that rewards you for your gameplay style. Add layers of strategy to your gaming experience by building mobile bases, wielding the power of terrifying Ion Storms on the battlefield, or customising your armies by combining units. Battle it out online with native voice-over IP, integrated clan support, and new spectator modes that let you play RTS games like a sport. Windows PC, 2007.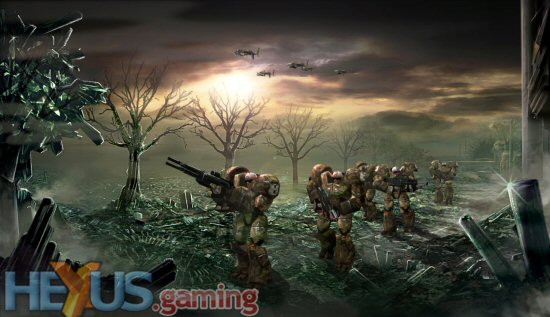 Click for larger image



The Lord of the Rings, The Battle for Middle-earth II for the Xbox 360 –Now command the epic battles of Middle-earth from your living room couch! Take control of huge armies and venture into the heart of Middle-earth to live the battles seen in the blockbuster New Line Cinema films and classic J.R.R. Tolkien literary fiction—all in spectacular high-definition. The game boasts a new, intuitive console-specific control scheme that allows novice players to enjoy the game's signature Real-time Strategy gameplay while giving expert players the flexibility needed to engage in a deeply complex strategy experience. Directly control hundreds of units in an attempt to defeat enemy armies, conquer new lands, and seal the fate of Middle-earth. As the first game in The Lord of the Rings series to be playable over Xbox LIVE, add to the intensity of the experience and challenge friends online* to engage in action-packed real-time battles. Summer 2006.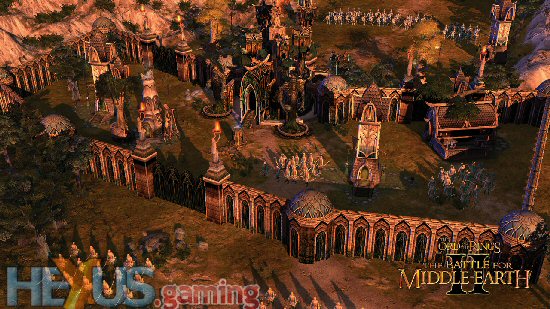 Click for larger image



SUPERMAN RETURNS: THE VIDEOGAME challenges players to master Superman's unrivaled powers to save Metropolis. Based on 60 years of DC Comics and the upcoming motion picture, SUPERMAN RETURNS: THE VIDEOGAME creates the ultimate open-world super hero experience. As the Man of SteelTM, you'll hone your unworldly super powers such as Flight, X-Ray Vision and Freeze Breath to fight villains that only SupermanTM can defeat. SUPERMAN RETURNS: THE VIDEOGAME will be available on Xbox 360, the PlayStation 2 console, Xbox, the PSP system, Nintendo DS and Game Boy Advance.

Def Jam Fight For NY: The Takeover – Experience the ultimate hip hop fighting game anywhere you go. Master over 180 new fighting moves and 50 new dirty moves in order to win fights and rise among the ranks of your crew. Create your own fighter and battle through over 40 of the hottest artists and celebrities in Hip Hop including Busta Rhymes, Ludacris, Method Man, Redman, Snoop Dogg, and Xzibit. With a new story, new moves, new venues, and head to head wireless gameplay, Def Jam Fight For NY: The Takeover is the summer's must have title for the PSP system.

EA MOBILE E3 GAME LINE UP
EA Mobile is the leader in wireless entertainment with a slate of games that demonstrate a commitment to quality, innovation and value. The dynamic roster offers something for every mobile phone user – puzzle, sports and cutting-edge action. At E3, EA will debut of Orcs & Elves, id Software's first original intellectual property since Quake, created exclusively for mobile phones by Fountainhead Entertainment. The line up also boasts an impressive slate of EA SPORTS games including 2006 FIFA World Cup, EA SPORTS Fight Night Round 3, Madden NFL 07, NBA LIVE 07, Tiger Woods PGA TOUR 07 and an enhanced version of the popular puzzle game Tetris.