There's just under a month to go until highly anticipated strategy game, Sid Meier's Civilisation VI, is released. At the weekend 2K Games and developer Firaxis announced they had locked down the minimum and recommended specifications for the game on PCs. If you expected low-ish spec system requirements you would have been correct, both the minimum and recommended sets of specs are quite light. Part of this is down to the development work and testing done "to ensure Civilization VI is as optimized as it can be".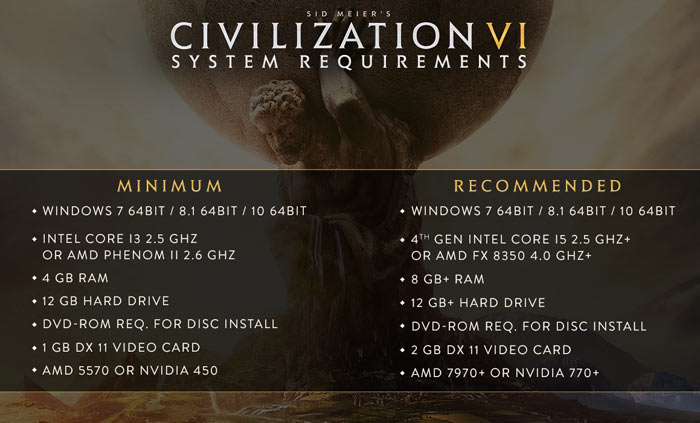 You can look through and compare the minimum and recommended specs above. Interestingly, many Intel Skylake chips (with integrated HD Graphics 530) should comfortably beat the minimum GPU performance required. That's good for those who might like to play Civilization VI on a laptop or ultra-compact desktop.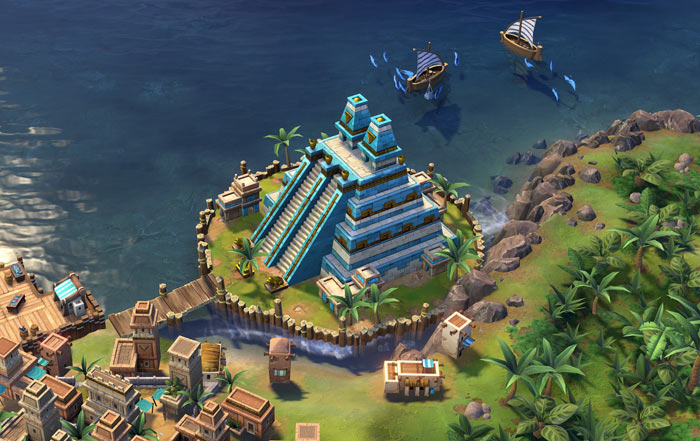 Civilization VI is available to pre-order online now but only becomes playable post-launch (21st October). Steam has several game/hardware combinations on offer. It is selling both the regular (£50) and digital deluxe (£70) versions of the game with and without the Steam controller bundled (with a 15-18 per cent discount on controller bundles). The Digital Deluxe version includes a 25th anniversary soundtrack download and access to four post-launch DLC packs. Pre-orders also qualify for the free Aztec Civilisation pack. Please note that 90 days after the game launches the Aztec pack will become freely available to all.
Limited 25th Anniversary Edition of Civilization VI
For eager Civilisation fans, 2K announced the 25th Anniversary Edition of Civilization VI this weekend. This is a physical retail product limited to 20,000 copies. It includes everything in the Digital Deluxe version, plus the Aztecs, a 25th anniversary coin set, a display case, and a 100-page hardcover art book entitled 'Civilization Through the Years'. All in specially themed packaging, as shown below.