Battlefield 1 Open Beta success
The recent Battlefield 1 open beta, which ran a little over a week, was EA's biggest ever. The multiplayer beta attracted 13.2 million players, besting Blizzard's headline grabbing 9.7 million participant Overwatch open beta in May.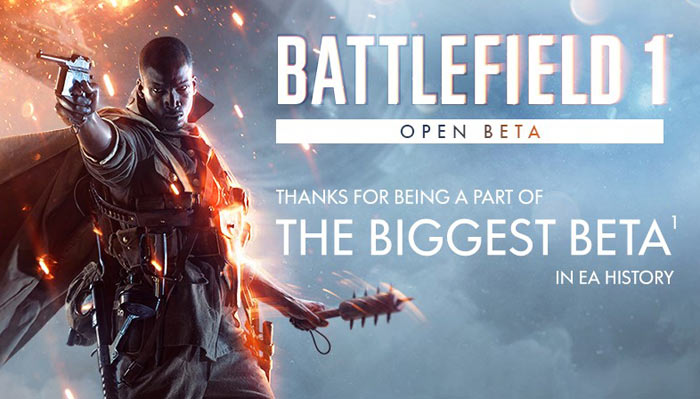 EA has put together an infographic with some astounding numbers to illustrate the success of the Battlefield 1 open beta. We learn that during the open beta period there were nearly 29 million melee kills, 13 million kills by the armoured train, nearly 24 million road kills, and over 62 million kills by cavalry.
A great deal of feedback was gathered by EA and it says it has now started "trawling through forum posts, social media mentions, and digging into some great data". It has already noted that "yes, the Light Tank performed a little too well" and such balance issues and other niggles will be addressed in the full version of the game.

Remember that Battlefield 1 launches worldwide on 21st October but is available through EA Access and Origin Access on 13th October.
Battlefield 4 Expansion Packs giveaway
To celebrate the impending launch of Battlefield 1, EA is giving away every expansion pack for Battlefield 4 for free (on all platforms). In recent months EA has given away various Battlefield DLCs via Origin, so if you've missed any now is a good change to grab the entire set for Battlefield 4 (not for Battlefield Hardline though).

EA says that you need Battlefield 4, but I could click and add them to my library despite not owning that version of Battlefield, and received order confirmation emails. I'd guess that if I bought BF4 on Origin the DLC would all then connect/appear.
The full collection of expansion packs for Battlefield 4 will be free until 19th September.