One of the most highly anticipated upcoming PC game releases is Cyberpunk 2077 by CD Projekt Red. We haven't had that much official information come out about this title, an RPG-game, announced as the next big thing for the post-Witcher series CD Projekt Red back in January 2013. Below I have embedded the teaser trailer released back at that time, to refresh your memories.
Now it seems that development of Cyberpunk 2077 is truly going full steam ahead as any work on The Witcher is minimal, following the GOTY release of the latest in that series. VG247 found a mention of the new momentum behind Cyberpunk 2077, via an investor relations forum. "There are currently more game developers working on Cyberpunk 2077 than on The Witcher 3 in its most intensive month," said a company representative in answer to questions about progress of the new game.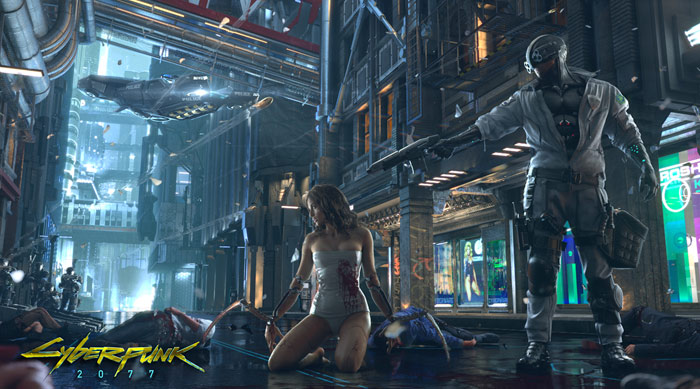 Unfortunately there were no other details revealed about the game except that the release date would be a surprise – a nice surprise we hope.
Vehicles galore
Just over a week ago we did get some further indications about what might be in Cyberpunk 2077, via some job advertisements at CD Projekt Red. Vehicles may be a key part of the game as the developer is hiring both a vehicle gameplay programmer, and a vehicle gameplay designer. Those hired would be working on "vehicle-related code and the physics of driving / flying" and "compelling vehicle-based gameplay". A new concept artist with a focus on vehicles was also being sought. At the time of writing there are 61 positions open, covering various development and design roles to advance Cyberpunk 2077.