2K Games is teasing a completely new sci-fi game called Advent. While nothing is revealed about the mechanics of the game, the backstory is quite simple to comprehend from the overall theme and messages contained on the game's homepage and 2K's Tweets about Advent. According to Polygon this game is the "soon-to-be announced new triple-A title from 2K," spoken about to company investors last week.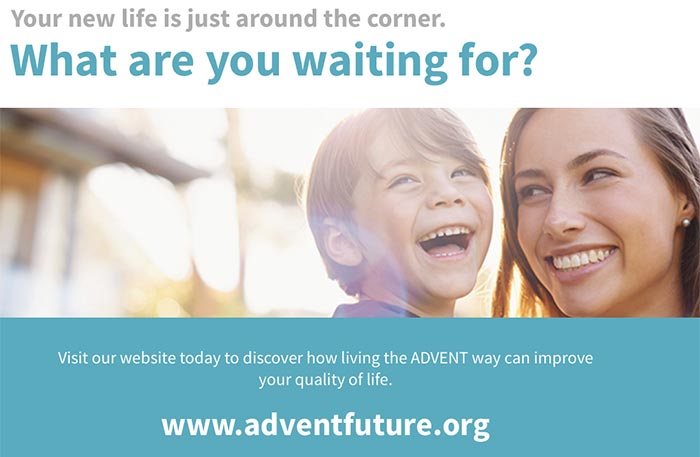 Taking a look at the Advent homepage you can see that the 'Administration' tries to convey an overtly positive glowing, happy message about living in the future. We are told that Advent "strives to create a world free from hunger, pain, sickness, and war," furthermore the community foundation is said to be "happy and comfortable citizens".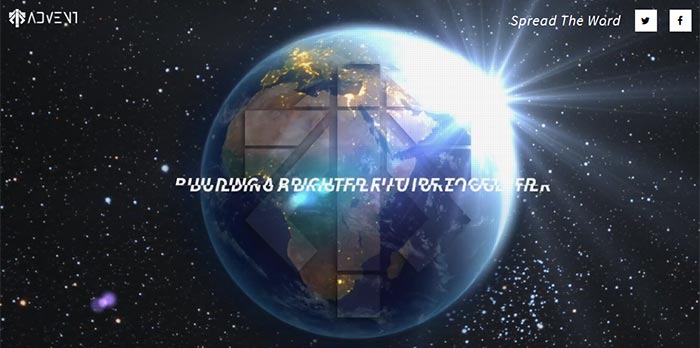 In pretty short order you will start to notice that there is something wrong with the corporate style website showing you the glossy "new tomorrow". Various graphics glitch, to change background imagery, and even to change the key message texts on the site. Has someone hacked the site and is perhaps trying to convey 'the truth' about what appears on the surface to be a utopia?
Below are some key textual glitches, with the original Advent Administration text on the left and the glitched text on the right
| | |
| --- | --- |
| Advent official | Glitched message |
| Sign up for the Advent waiting list & newsletter | Sign up at your peril waiting list & newsletter |
| Let's prosper together | The Advent is the enemy |
| Move in today and start living in the world of tomorrow! | Move in today and FEAR the world of tomorrow! |
| Nora Silver, happy Advent resident | MISSING 27 days |
| The cities of tomorrow are here | The cities are TRAPS |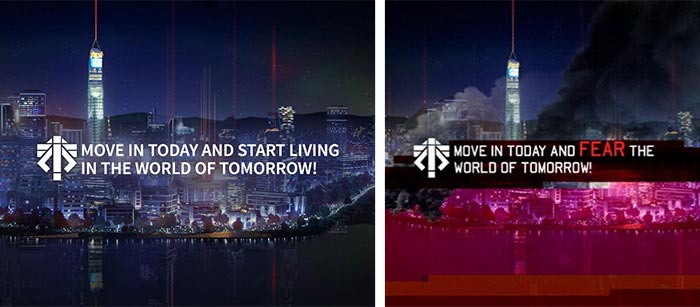 From the information we have it's difficult to know what kind of game we have here but I'd guess you will play some kind of underground 'resistance' character working to help ordinary misled Advent citizens escape the corporation's clutches. There will probably be activities combating Advent's infrastructure, systems and security forces along the way.
No platforms for the upcoming game are mentioned. It is expected that we will see a substantial reveal, showcasing much more information about the game at E3 in a few weeks time.