EA has confirmed that the eagerly anticipated Star Wars Battlefront game will be making its public debut at the Star Wars Celebration convention next month in Anaheim, CA. At E3 last year, EA promised to share more details in the spring, and it looks like the publisher has kept to its word and we'll finally get to see the game in action next month.
The reboot, which was announced way back in May 2013, is the latest instalment in a series of video games lets players to experience the battles from George Lucas' famous space opera series. To many a fan's disappointment, little has been revealed since a brief teaser and official trailer was published last June.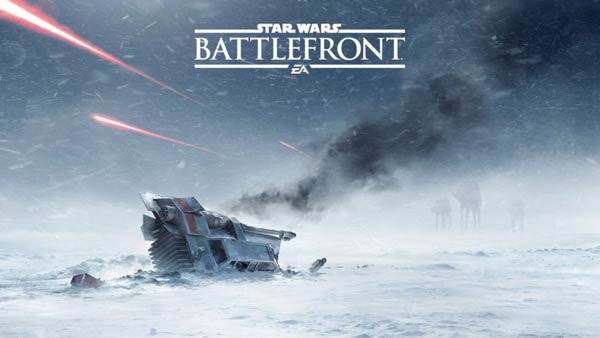 "We could not think of a better or more appropriate place to debut the game officially for the first time than the premier event that celebrates the Star Wars universe and the legions of fans who have fallen in love with it," a post on EA's site reads.
Star Wars Battlefront is currently in development by DICE, veterans of the Battlefield franchise and Mirror's Edge. EA announced last October that it was aiming for a holiday 2015 release for the game. Free Radical Design, Pandemic Studios and Rebellion Developments are all developers who have previously worked on Battlefront games before the series went dormant some time ago. The game is technically the third in the Battlefront series, following releases in 2004 and 2005 from Lucasfilm's video game arm.
The annual LucasArts fan gathering runs from 16-19th April and information regarding the video game debut will be released in the next few weeks ahead of the event itself.