Games publisher Bethesda is hosting its first ever E3 Showcase at E3 this coming June. The Fallout, Doom and Skyrim publisher will hold a special press conference on 14th June, the day before E3 starts.
So for a first ever E3 Showcase the publisher must have something(s) big to share. Bethesda are calling the Showcase "our most exciting event yet". There may also be a hint at what could be revealed in the blog strapline which says "We're almost ready for our close-up". But if that is any kind of material hint - I don't get it.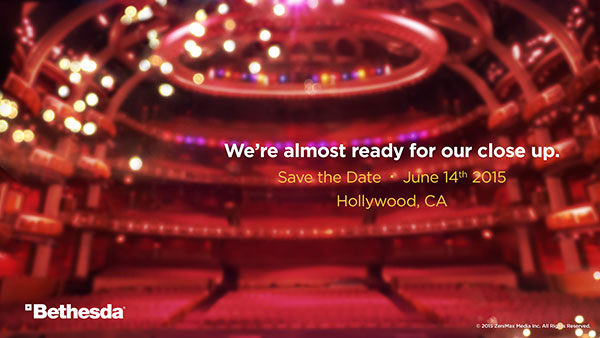 As the publisher is most well known for the Fallout, Doom and Skyrim franchises we can obviously expect some announcement(s) concerning these games. A new Fallout game has been rumoured for some time. About a year ago we saw information pointing to the next Fallout game being set in Boston (USA, not Lincs) but we have been cruelly teased by some fake websites and shenanigans previously.
Other contenders for possible announcements, according to Eurogamer, include the likes of; a Doom reboot, a follow up to Dishonoured, talking up The Elder Scrolls Online which will have been launch just prior to the Showcase and also some promotion of free-to-play online PC game Battlecry. For those who can't make it to the E3 show the Bethesda event will be streamed live on Twitch.TV/Bethesda.
We expect to see/hear big E3 announcements from Microsoft, Sony, Nintendo, EA and Ubisoft among others.