EA sports has joined the bandwagon of World Cup predictions as the company simulated the upcoming tournament using its 2014 FIFA World Cup Brazil game, predicting that Germany will become the next World Cup winner rather bookies' favourites Argentina or Brazil.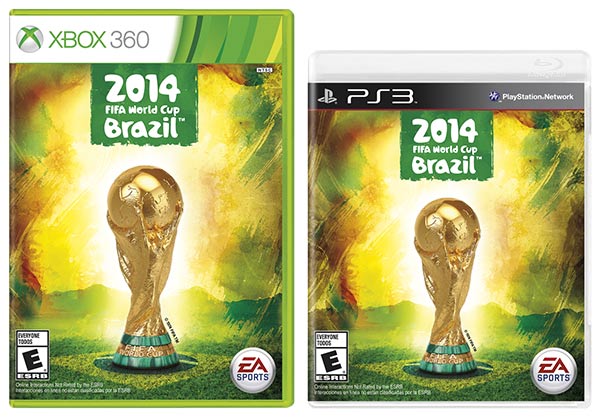 The pre-tournament prediction was based on a simulation created by utilising EA's FIFA football game engine, whilst testing "all 32 teams under the same conditions they will face in the weeks ahead in Brazil." Rather precisely "It was determined that Germany will defeat Brazil 2-1 (ET) at the Estádio do Maracanã on July 13 to win the country's fourth FIFA World Cup, becoming the first European nation to win the FIFA World Cup on South American soil," said EA.
Are readers unsure whether EA's simulation is realistic enough? Well, the gaming giant didn't forget to point out that it accurately predicted that Spain would prevail as the World Cup champions 4 years ago.
The final battle during EA's simulation saw a repeat of the 2002 Would Cup final, where Brazil were pitted against Germany. In the virtual final predictive match Brazil's Neymar managed to find space and scored the first goal in the game, but Per Mertesacker followed it with an equaliser from a header once Germany settled down. Germany then went on to take the title in extra time, when substitute Miroslav Klose scored the winning goal whilst becoming FIFA World Cup's all-time top scorer with 16 goals.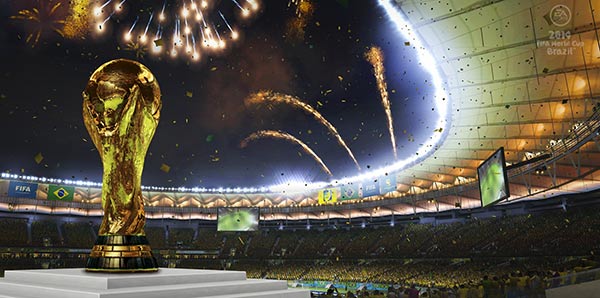 Want more? Below is EA's full prediction including England's struggles. How accurate do you think EA will be this time?
Final
Brazil 1 - 2 Germany (ET)
3rd Place Game
Portugal 1 - 3 Spain
Semi Finals
Brazil 1 - 0 Portugal
Spain 0 - 0 Germany (Germany 5-4 pens)
Quarter Finals
Brazil 2 - 2 Uruguay (Brazil 4-3 pens)
Portugal 4 - 3 Nigeria
England 0 - 2 Spain
Germany 2 - 1 Argentina
Round of 16
Brazil 3 - 1 Netherlands
Ivory Coast 2 - 3 Uruguay
France 0 - 1 Nigeria
Portugal 2 - 0 Russia
Spain 3 - 1 Mexico
England 1 - 1 Columbia (England 4-3 pens)
Argentina 2 - 0 Ecuador
Belgium 1 - 2 Germany
Google Street View of the World Cup Stadiums
Google has added, with its latest Maps update, a Street View tour of Brazil's World Cup Stadiums. Those of you who are not personally making your way to the venues can now also experience some of the football magic from all 12 of Brazil's stadiums, right from your home.
The update also ensures that the Google Maps mobile app can provide those who are attending the games transit data in the host cities, along with turn-by-turn indoor navigation.