Crytek has announced that its Free-to-Play(F2P) online shooter Warface now has over 25 million registered users worldwide. The milestone has been achieved exactly two years since the game's launch in Russia.
Following a successful debut in Russia Crytek rolled out Warface across Korea and Brazil then North America, Europe and Turkey in October 2013. The game should gather even more users when it enters open beta in China later this year, with Japan and Taiwan to follow.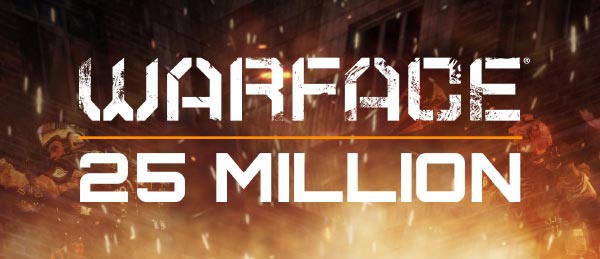 "It is a fantastic achievement for our franchise and for our teams, and we'd like to thank Warface players everywhere for their support." said Cevat Yerli, Crytek's CEO and Creative Director. "Warface is part of our games-as-service model, which means the game thrives off and revolves around our community." Yerli also promised to deliver lots more surprises for the franchise.
If you haven't played Warface, Crytek summarises its FPS combat game as follows; "Featuring four unique soldier classes, the game puts a special emphasis on teamwork while completing daring Co-op missions or jumping into intense Versus combat. With daily new missions and fresh content, Warface continuously offers players the best free-to-play gaming experience."
While it follows the F2P model, the producers insist that Warface isn't a 'Pay-to-Win' title, reports Polygon. Players have to progress through certain unlocks before being able to buy certain weapons.
Warface was also recently raised in profile thanks to a new F2P bundle deal with Nvidia graphics cards. Buyers of GeForce GTX 650, 650 Ti, 750, 750 Ti desktop graphics cards or other select GeForce GTX based notebooks currently get a $150 F2P cash bundle of which $50 can be spent in Warface.
Warface also entered open beta on Xbox 360 last week.