At the GDC yesterday we saw Epic Games releasing a number of demo videos showing off its newly released graphics engine, Unreal Engine 4.
A demonstration of the capabilities of the Unreal Engine 4 are shown in the video below, including items such as full-scene HDR reflections, the ability to put thousands of dynamic lights into a scene, a bulk of post processing effects, physically-based shading, GPU particle simulation and collision and in-program features like surface editors and cascade effects.
An overview of the Unreal Engine 4 Editor Tutorials was also provided, showing developers what they will be able to do with the new tools, available to them in quick and simple ways.
If you are hungry for more tutorial videos, you can find dozens on the official Unreal Engine YouTube page.
New licensing model
With the release of the engine, a new subscription licensing model was also announced. According to Epic Games founder and CEO Tim Sweeney, for $19 a month, you will gain "access to everything, including the Unreal Editor in ready-to-run form, and the engine's complete C++ source code hosted on GitHub for collaborative development." A 5 per cent of gross profit royalty fee on UE4 games will also be collected by Epic.
The company has formerly only made its Unreal Engine available to large AAA game development teams at a cost of millions. Sweeney thinks that the decision to change the engine's licensing model was a reflection of changes in the industry. "Looking at the new shape of the industry now, we realize that's an outdated tool," he said. "Looking at the possibilities for the engine, we started from scratch and thought 'How can we make the engine available to more people?" he said, explaining the decision.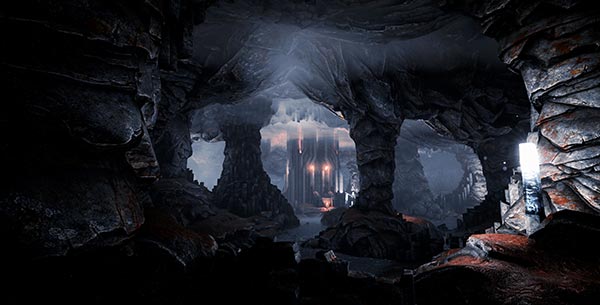 The subscription will be monthly as developers can "come and go as they please," said Mark Rein, VP of Epic Games. For those who cancel their subscription will be able to retain access to UE4 tools though they will not be able to take advantage of the updates planned for the engine.
Flexible licensing options for those such as universities and schools that would prefer not to pay a royalty fee on game sales are available; they can pay an upfront flat licensing deal.
Crytek hits back
To tackle the release of the UE4 Engine and development tools, Crytek is offering developers access to its full CryEngine for $9.90 a month. The subscription will also be "royalty free", says Crytek. The firm has also recently announced that it will be incorporating support for AMD's Mantle API.