EA CFO Blake Jorgensen has spoken at the Morgan Stanley Technology Media & Telecom Conference about the company's plans to include microtransactions in all the publisher's future games. Part of the reason for the future direction is because "consumers are enjoying and embracing" the model.
It's no surprise that EA is sold on the microtransactions model but that these mini-payments will appear in ALL future EA titles might be a shock to some people. EA must feel, however, that the mini-payment complaints come from a vocal minority because if the company didn't have good financial evidence of microtransactions working well, of being a successful and an accepted business model, then it simply wouldn't implement them.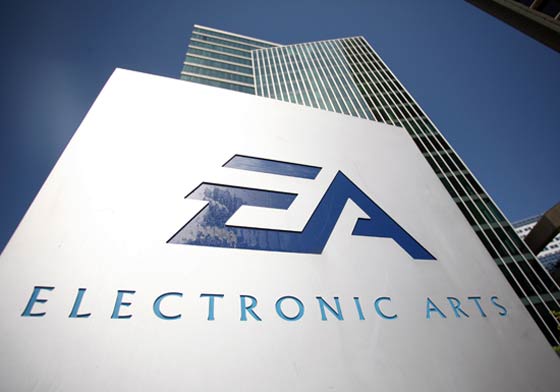 Key quotes by Jorgenson about the future implementation of microtransactions in EA games include:
We're building into all of our games the ability to pay for things along the way, either to get to a higher level, to buy a new character, to buy a truck, a gun; whatever it might be.
Consumers are enjoying and embracing that way of the business.
EA's microtransactions within the F2P Real Racing 3 game
Yesterday EA launched Real Racing 3 for Android and iOS. The prequels to this racing game used to be purchased outright by gamers, the latest instalment is a free to play affair (F2P).
Reporters on The Verge have been playing on the game and found it to contain some of "the most impressive mobile graphics we've ever seen" with a huge amount of content, yet they don't seem to like it. The reason is that microtransactions have been implemented a bit too copiously by EA; "in-app purchases permeate every facet of Real Racing 3's existence", yet in-game money is "doled out in meagre amounts when you place high in an event". But of course you can buy in-game money with your real hard earned cash. The Verge reporters think an enthusiastic Real Racer could easily spend more than the outright price of the game prequels very quickly if playing RR3 with abandon.
Thus Real Racing 3 has polarised the opinions of downloaders, as you can see by the ratings on Google Play; the majority of downloaders give the game either 5 stars (out of 5) or the lowest possible rating of 1 star. We shall see if EA changes the balance between free and paid upgrades etc to address such polarisation in the future.
EA's Jorgenson also told the Morgan Stanley conference attendees that the company is bringing its microtransactions processing in-house. That's an obvious cost-cutting measure to implement now that EA has trialled the model and wants to adopt it much more extensively.