BlizzCon 2019 took place this weekend at the Anaheim Convention Centre in southern California. Among all the camaraderie, cosplay, and competition there were some important games announcement from Blizzard, namely; Diablo IV, Overwatch 2, World of Warcraft: Shadowlands were announced, as was a Hearthstone: Descent of Dragons card expansion. Nicely for non-attendees, all these announcements have precipitated official promo videos.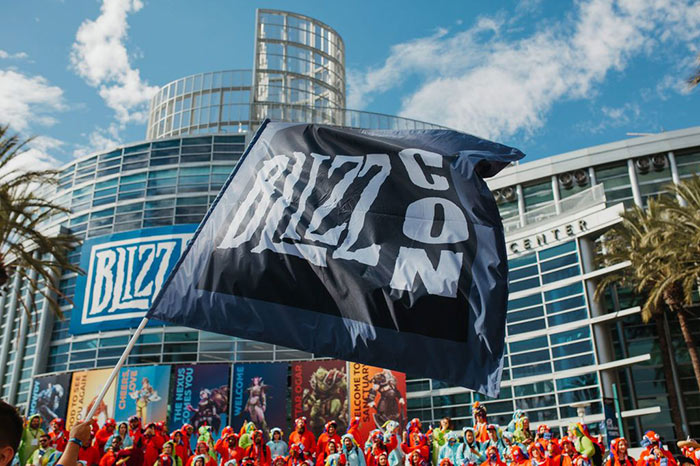 Ahead of BlizzCon, HEXUS reported upon the rumours of a new instalment of the Diablo series. Sure enough Diablo IV was announced this weekend and Blizzard has shared a gameplay trailer, embedded below.
Blizzard shared info on the first three classes via which you will experience the game and series fans will note the return of the Druid. There will be a new open world setting "rooted in unique ecologies and inhabited by dangerous new foes" with extensive customisation options, and no loading screens between dungeons. Blizzard also highlighted the customisable talent trees and skills, a deep loot system filled with legendary and set items to collect, runes and rune word combinations, and even personalized mounts for traversing the open world.
"We're excited to be returning to the dark, quintessential Diablo gameplay that players love while expanding the world and story in new ways, and we can't wait for more people to be able to experience it," said J. Allen Brack, president of Blizzard Entertainment. Diablo IV will be coming to PC, PlayStation 4, and Xbox One. It will be an online-only game - though you can play solo. We don't have news of any launch date pencilled in.
Overwatch 2 is said to be "a supercharged sequel that will send players deeper into the world and story of Overwatch," and build upon the game's PvP strengths. New in the sequel are; action-packed cooperative Story Missions, Hero Missions, and of course - multiple new playable heroes, maps and locations. However, the new game allows players of the original to carry forward existing Overwatch players' accomplishments and loot collections and enjoy original game heroes, maps, and modes - in a game engine that has been significantly upgraded.
Again we are left awaiting news of a release schedule for this game.
World of Warcraft: Shadowlands is the next chapter of the World of Warcraft saga. In this expansion players will "brave the hazards of Torghast, Tower of the Damned—an ever-changing dungeon for solo players and groups of up to five—and claim legendary treasures".
World of Warcraft: Shadowlands is available for pre-purchase from the Blizzard Shop with three different options, starting at $39.99.
Last but not least Hearthstone: Descent of Dragons is a new card expansion for the game. It includes 135 new cards including new Galakrond Hero Cards, side-quests, a powerful new keyword 'Invoke'.
You can pre-order this expansion now (requires Hearthstone to play) and it will go live on or ahead of 10th December.