Sony has made bold design choices for its PlayStation 5 developer kit. As you will see below, it has used the V (from 5) to provide an aggressive update which pays homage to the classic PC Engine console design. All these grooves, fins, and air vents could make this console design into a bit of a 'dust magnet'. However, it must be noted that dev kit designs are often quite different from the final consumer console.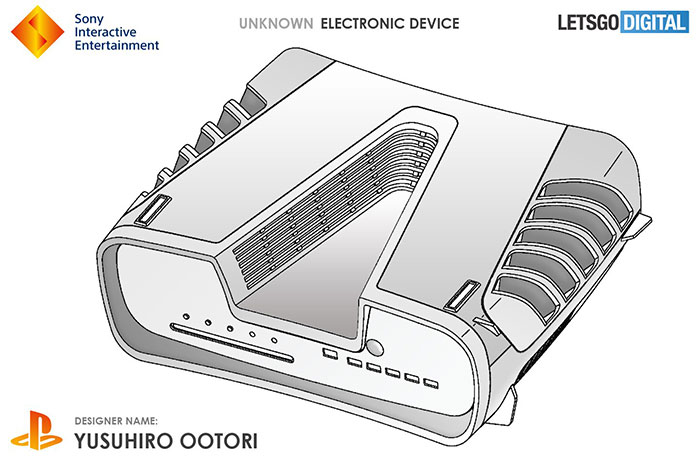 Netherlands-based LetsGoDigital uncovered the design patent and found some supplementary images a little later, all credited to designer Yusuhiro Ootori. The design patent doesn't mention what the device is but there is growing speculation that it is the PS5 dev kit.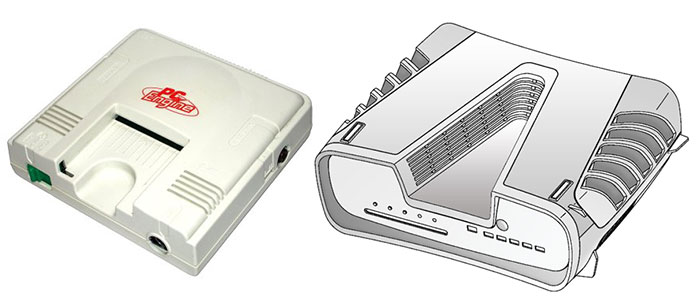 PC Engine vs PS5 (not to scale)
Yesterday the assumption that what you see pictured is actually representative of the PS5 dev kit was apparently confirmed by Matthew Stott on Twitter. Stott is a gaming industry veteran currently working as a senior artist at Codemasters in the UK.
In a Tweet, since deleted, Stott responded to a story about the PS5 dev kit shared by free newspaper Metro by claiming "It's a dev kit, we have some in the office." Unfortunately, as well as deleting the Tweet, Stott has not responded to enquiries from the likes of IGN and others. Sony hasn't commented either, and we don't expect it to.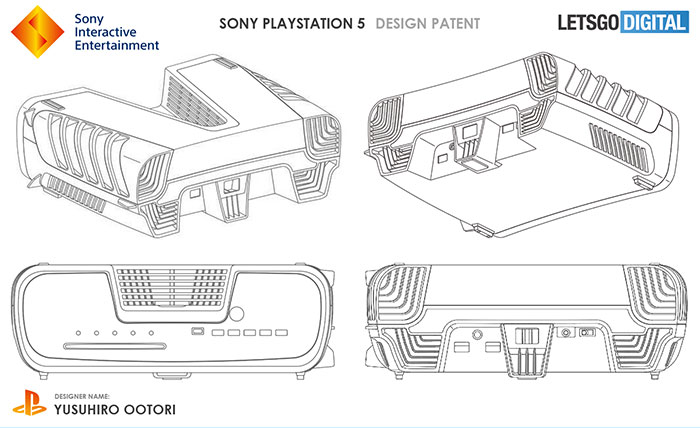 Gamers are quite excited about the possibilities that the PS5, or whatever it may be called, will deliver when it is launched. In May we saw the Sony CEO demonstrate the next gen PlayStation rendering a game scene 8x faster that the PS4 Pro could do so. The 7nm octa-core Zen2 CPU plus custom Navi GPU in its SoC are said to support raytracing and will make fundamental changes to gaming.