It looks like Steam accidentally leaked a new piece of DLC that is heading for Borderlands 2. The DLC is dubbed 'Commander Lilith & the fight for Sanctuary' and will be free for any Borderlands 2 game owners to enjoy, if reports are correct. However, the Steam Store link has since gone dead, but not before the page content and screenshots were saved.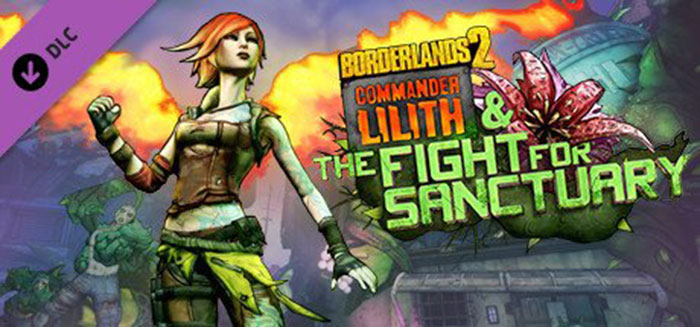 This free new DLC pack will link the Borderlands 2 to the Borderlands 3 universe with a bit of storycraft for gamers to play through. The hub city area of Sanctuary moves abruptly from Pandora to a new spaceship hub called Sanctuary 3 in the upcoming Borderlands 3 and Gearbox must have thought it important to fill in the blanks.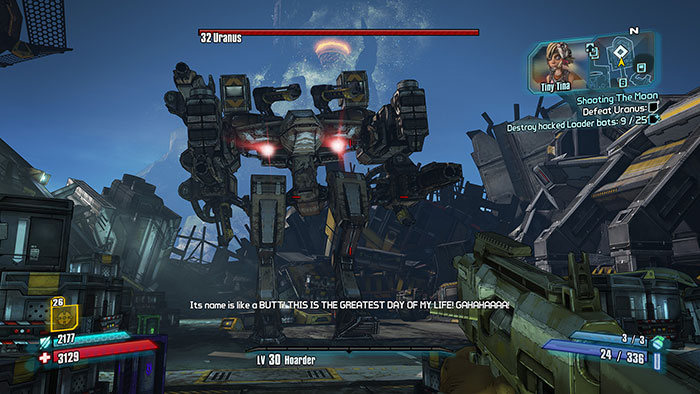 'Commander Lilith & the fight for Sanctuary' will include new bosses to fight, new areas to explore and new loot. In the image below you can see the Salvador- Gunzerker character packing all-new 'Rainbow Rarity' beyond-legendary guns. Elsewhere in the screenshots you can see new vehicle skins and bosses.
"Return to the award winning shooter-looter for a new adventure that sets the stage for the upcoming Borderlands 3. Sanctuary is under siege, the Vault's map has been stolen and a toxic gas is poisoning Pandora. Fight new bosses, explore new zones, get new loot (including an entirely new tier beyond Legendary) and join up with Lilith and the Crimson Raiders to take on a deranged villain hell-bent on ruling the planet.

Returning players can pursue an increased level cap of 80, while newcomers can automatically boost to level 30 and dive straight into the action."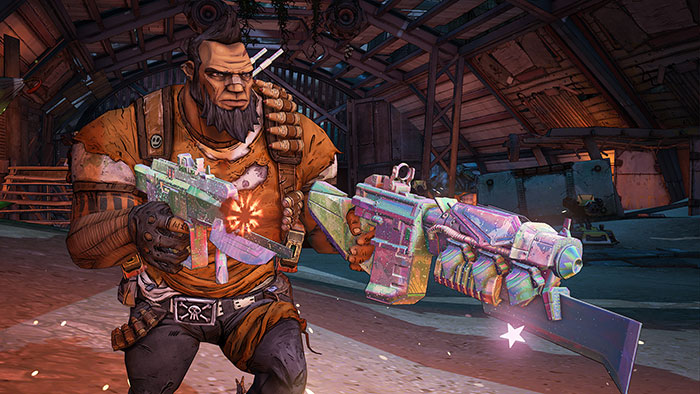 According to reports the free 'Commander Lilith & the fight for Sanctuary' will become available this Sunday, 9th June. E3 kicks off next week and this release looks to be timed to coincide with the Microsoft Xbox E3 briefing at 1pm PDT that day. Borderlands 2 is currently available for 'free' for PlayStation Plus subscribers on the PS4. It is also now on sale in The Handsome Collection on PC which costs £4.82 (97 per cent off).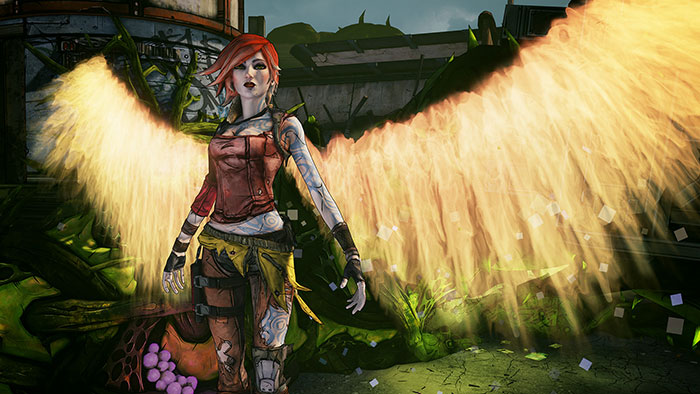 Gearbox's Borderlands 3 is due out on 13th Sept for Windows PC, PlayStation 4, and Xbox One.