EA shares did particularly badly yesterday in the wake of the publishing of its latest set of financial results. As MarketWatch observed, EA shares suffered their worst single day decline in over a decade, plunging 13.3 per cent on weak performance. You have to go back to Halloween 2008 to see a worse day for EA, when its stock value fell 17.9 per cent in one day.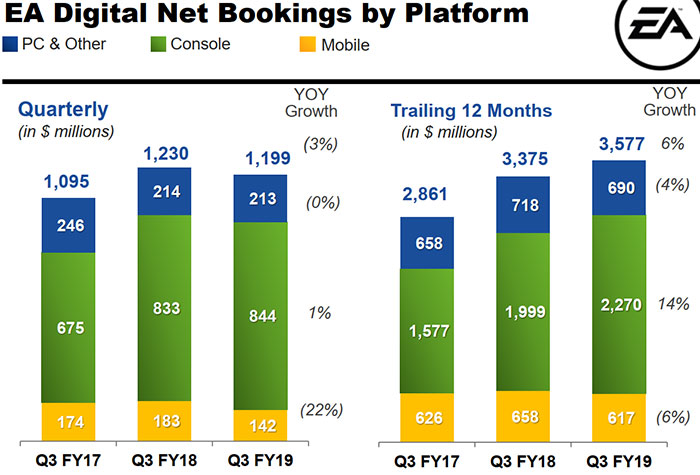 Behind the significant share price drop, shaving $3.7 billion off EA's market capitalisation, a number of issues were evident in the published financials, and were not helped by lowered forecasts. EA's largest release over the 'holiday season' (covered by this most recent financials report) was Battlefield V.

Battlefield V is an important game on PCs, where it has been a pioneering title for delivering real-time raytraced graphics and other Nvidia Turing technologies to PC gamers. It has even been in bundles from Nvidia as it is currently the best showcase for the RTX 20 range of graphics cards. However, sales of 7.3m units are a million fewer than expected.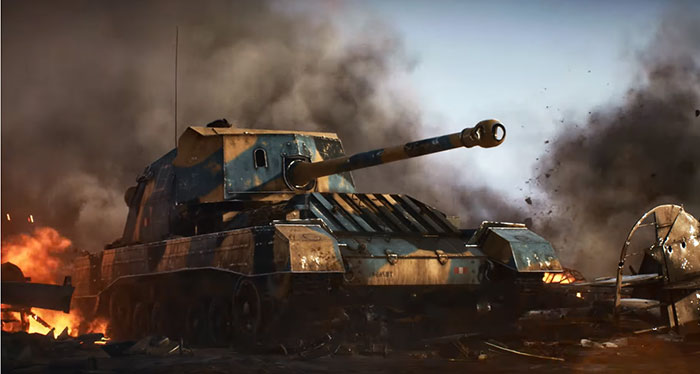 Battle Royale - wait until spring
Alongside lukewarm reviews for Battlefield V, the game is thought to have been less popular than it could have been as it launched without its Battle Royale option (Firestorm is due to arrive in spring, as a free update). Furthermore, any sales achieved brought in reduced revenue as EA felt it had to cut the game's price to compete ahead of Xmas. EA Chief Executive Andrew Wilson indicated these were key factors in his firm's underperformance.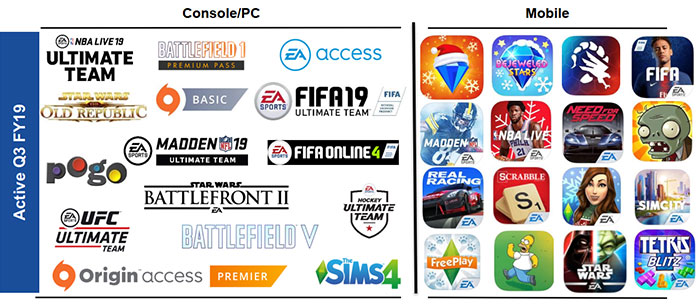 EA's outlook is softer too. The firm is "very excited" with Apex Legends and the upcoming launch of Anthem. However, it expects weaker mobile gaming revenues; Command and Conquer: Rivals wasn't as strong as expected, and Madden Mobile tweaks failed to increase monetisation.
Take Two
Take Two also released its most recent set of financials yesterday. In brief, it beat its third quarter revenue targets following the huge success of Red Dead Redemption II. Shipments of this acclaimed game reached 23 million in its first quarter of availability. The game's online mode: Red Dead Online also performed strongly to contribute to the company's success.