Back in June, HEXUS reported on the announcements made at the Xbox E3 2018 Briefing. Amongst the news bites it was revealed that Microsoft had splashed its cash on acquiring five new games studios – doubling its roster. The move was revealed to be a key part of Microsoft's strategy to "develop all-new exclusive games that deepen their engagement with our platform".
At the XO18 event on Saturday, Microsoft announced that it would be acquiring developers Obsidian Entertainment and inXile Entertainment. Obsidian was founded back in 2003, by veterans from Black Isle Studios. To give you an idea of what kinds of games the studio might develop for Microsoft it is worthwhile looking through their back catalogue. Obsidian is probably best known for the following:
Fallout: New Vegas,
South Park: The Stick of Truth
Star Wars Knights of the Old Republic II: The Sith Lords
(And most recently the $4m crowdfunded) Pillars of Eternity
Obsidian is "one of the industry's premiere RPG developers," said Microsoft. As part of Microsoft Studios the developer will "preserve its unique culture and build on its talent and vision to fully realize their creative ambitions," it added.
inXile Entertainment also specialises in RPG games. Its latest project, Wasteland 3, is expected to launch in 2019. Microsoft noted that Obsidian and inXile have a shared heritage and are both RPG specialists, however it insists that they are "very different" and within Microsoft Studios they will "continue to operate autonomously and bring their unique talents, IP, and expertise," to respective developments.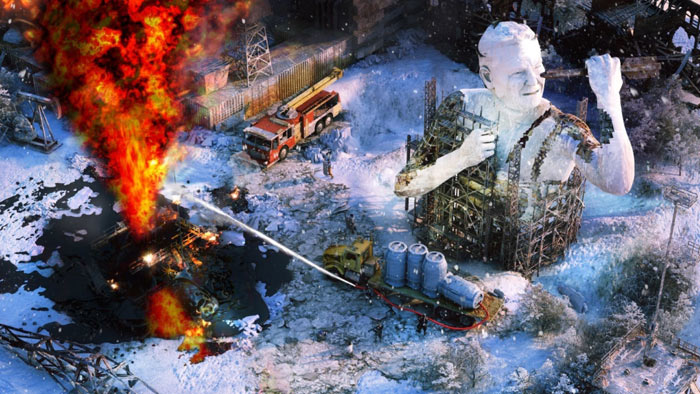 Following the above new acquisitions, the additions made back in June, and the all-new studio The Initiative being formed, Microsoft Studios now has 13 developers under its wing. Some games industry watchers have commented on the Xbox One's lack of original and exclusive games available since its launch, something which may have been a factor in the PS4 pulling away to form an early lead. Microsoft won't want history to repeat itself when the next round of consoles launch, which will probably be sometime in 2020.