CD Projekt Red has published a new document, recapping its activities through 2017 and looking ahead as far as 2021. The PDF is aimed at shareholders who understandably want to see well planned progress and the potential for great rewards for backing CDPR with their hard earned cash.
The intro page to the publication gives a good overview of progress at CDPR, as it is meant to do. It is worth noting that The Witcher video game series has achieved 33 million in sales worldwide. CEO Adam Kiciński talked up the achievements of GWENT: The Witcher Card Game, during 2017. This game is expected to come out of beta this year and its first major single-player expansion - Thronebreaker - will be released.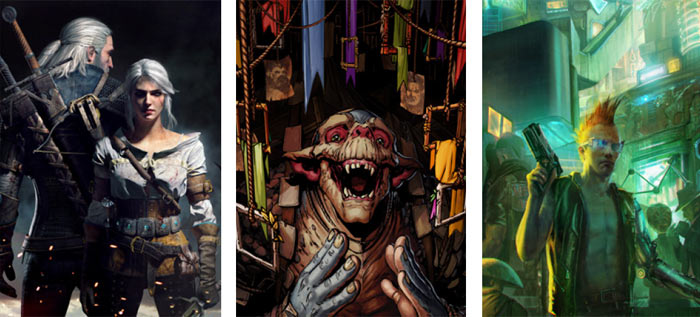 Progress with GOG.com is said to be good, with the DRM-free Steam alternative now available in 13-languages (Polish and Chinese were added in 2017) and the support for payments in 13 currencies. And last but not least in the executive summary penned by the CEO, we hear that "Cyberpunk 2077 – is on schedule, and has reached a major production milestone in late 2017". If you are watching the progress of this game development closely you will have noticed that its Twitter account 'came alive' back on 10th January 2018 too.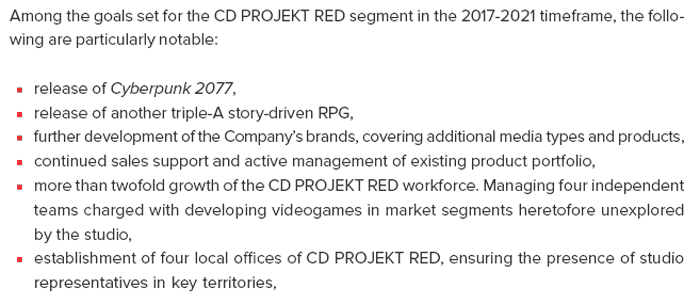 To progress the development of Cyberpunk 2077 CDPR has opened a new studio in Wroclaw, Poland, as the workforce will be expanded twofold or more. GameSpot has some further details about the upcoming game, which has already been in the works for six years. Interestingly Cyberpunk will be based upon very advanced technology and it is hinted that it will be ready for the next generation consoles from Sony and Microsoft but won't be available for Nintendo Switch.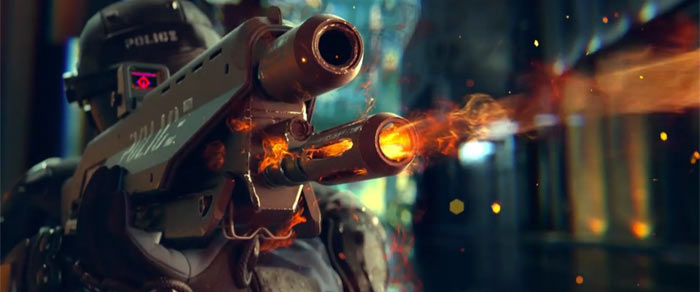 With 2021 such a long way off, let us hope for a satisfying reveal at E3 in June this year.